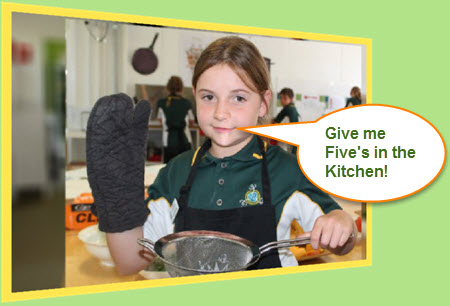 Last week, T9 cooked Pizza dpugh and delicious pizzas in the kitchen with Sarah.  They used freshly harvested ingredients from the Kitchen Garden on their pizzas.
This is what students had to say about this kitchen session:
The trickiest part was doing the pizza toppings (Ana)

I really enjoyed making the pizza dough (Oscar)

It tasted great.  I liked the pizza but I don't like the rosemary. (Paige)

The most interesting ingredient today was the rocket (Maive)

Today I learnt how to knead (Kobe)
Recipe for Basic Pizza Dough and Leek and Silverbeet Pizza
Click to open the attached Recipe and make your own Leek and Silverbeet Pizza.  Yum!