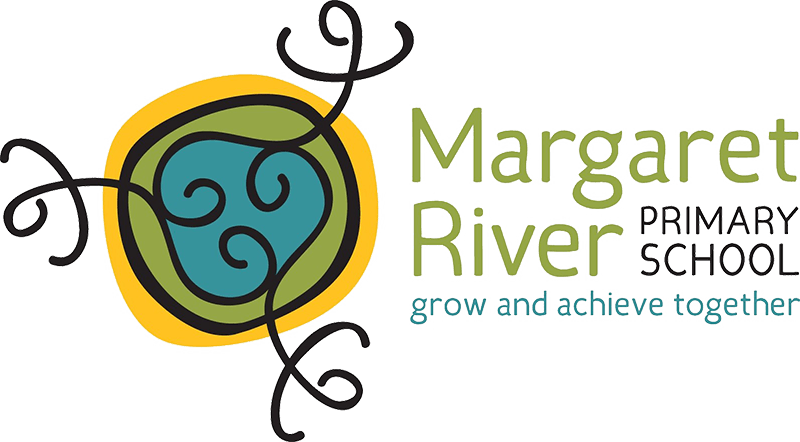 Margaret River Primary School is a large primary school located in a picturesque setting with established gardens.
There is strong community support for the school, where parents and the local community actively assist in school activities. The students have the opportunity to participate in a wide range of specialist areas in and out of school to complement the core learning curriculum. The school offers unique programs in Music, Art, Indonesian, Digital Technologies and the Physical Education program that includes off site activities including surfing, mountain biking, circus skills and skateboarding.
 
The teaching staff bring considerable experience and stability to the school and the programs offered. The school actively promotes inclusive pastoral care and fosters the development of social and emotional well being. We take a whole school approach to literacy and numeracy. Our school wide pedagogy embraces Inquiry Learning and is well supported by ICT.
 
Approximately half the school's students live within the Margaret River townsite. New town sub-divisions have resulted in increased enrolments during the last few years and the opening of Rapids Landing Primary School in 2018. Nine school buses transport over half our school's primary and pre-primary students daily, from seven small rural or special rural communities. Thirteen buses transport children to and from the primary and high schools.
 
Parent Support
Parents are very supportive of the school. Parent volunteers are active in the school on a daily basis and assist with in-school and out-of-school activities. Many classes have rostered parent help and parents are responsive in assisting with a variety of activities.  We are especially keen for help in our Kitchen Garden program and welcome parents of Year Four and Five students to speak with their classroom teacher if they would like to become involved.
Parents actively support the canteen, with orders able to be made at school or online every day of the week. The school community is proud of the school. Large numbers of substantial donations of time, labour, materials and money have been made to assist the school in its progress. Businesses and service organisations continue to contribute generously to school projects and programs.
 
The Margaret River Community Action Group, the P & C and the school combined to build a School Community Kitchen Garden. This has become a vital part of the school with children planting and maintaining the garden.
 
Our Community
Margaret River is a diverse community within which holistic, 'green' and back-to-basics lifestyles are practised. The surfing and adventure sports culture which exists in Margaret River and its environment needs to be recognised. A significant number of parents and students are involved in these recreational activities, which has an influence on the lifestyle of many in our region.
The agricultural heritage of the region has been married with modern scientific practice.  Many families have moved into the region and are able to work from home in a variety of industries due to recent upgrades in online infrastructure.  Creative industries thrive within the region and are a significant influence on the community.
 
Grounds, Buildings & Resources
The school covers a relatively large area: 4.69ha. Much of this area comprises a large sports/playing area, with established gardens in two main areas of the school. Gardens in the north west and western parts of the school have been planted with Australian native bushes and shrubs along the southern border.  We have a number of interactive natural play spaces which continue to grow every year.  We are extremely well resourced in terms of information technology and infrastructure with significant annual funding coming from our Fun Run.  Our music program features a wide variety of instruments and technology, which is bolstered by a partnership with a local live music venue.