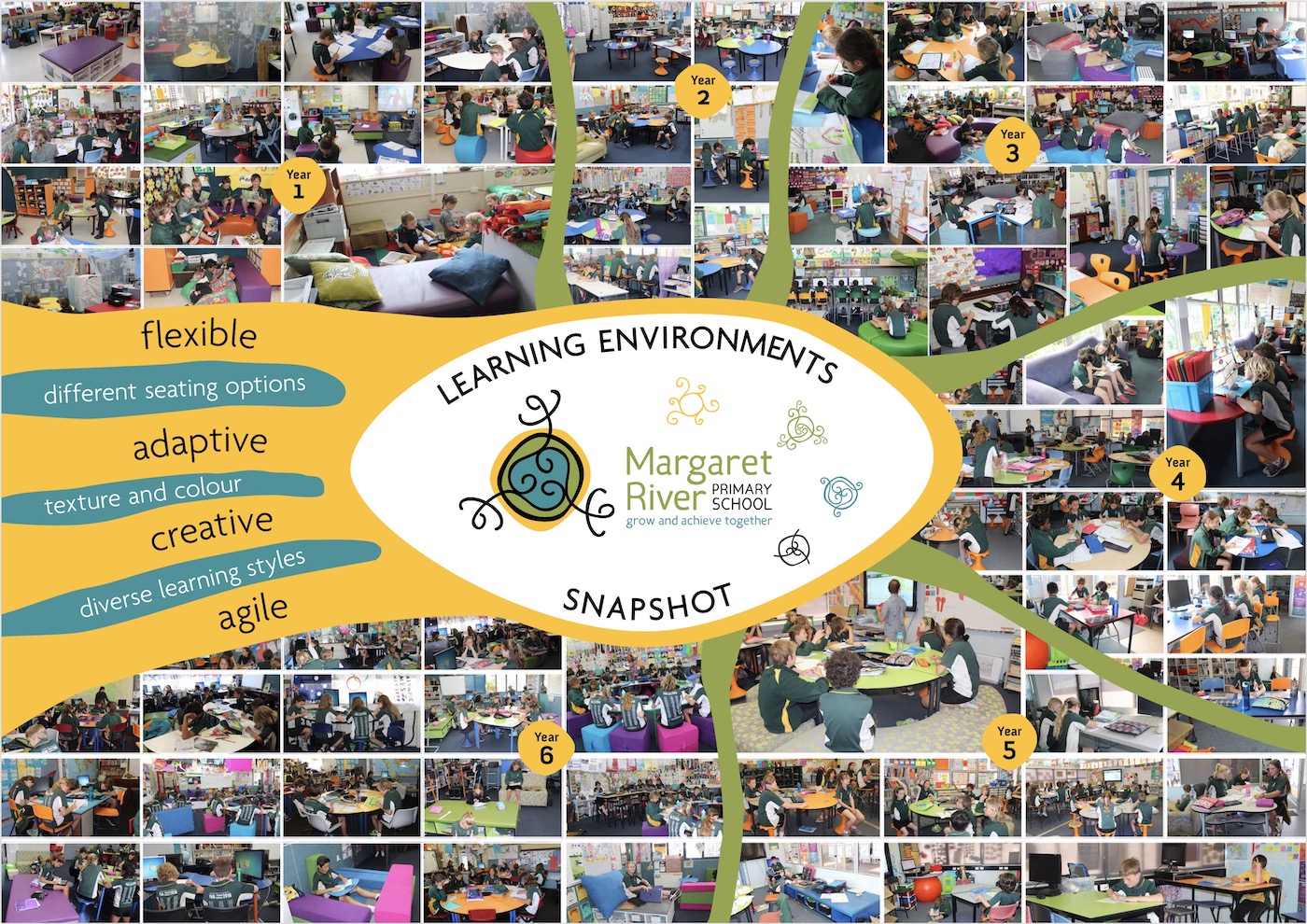 Learning environments for the 3rd millennium are an integral part of our school ethos. At MRPS we create and maintain "safe and supportive learning environments" based on EQ principles which facilitate students taking risks with their learning, whilst providing for both independent and collaborative learning. Our inquiry-based learning pedagogy is student-centred and makes learning an exciting and challenging process in which the student plays an active role and the teacher takes on the role of facilitator. Our focus on creating physical learning spaces in which teachers can enact this pedagogy is both very exciting and challenging.
The main challenge has been to design learning environments flexible enough to create learning spaces which cater for diverse learning styles, which are flexible enough to allow students to work collaboratively and share their work, yet are also flexible enough to allow students to choose to work independently in quiet, separate spaces within the classroom. Since 2012, flexible learning environment design has been a school priority and funds have been allocated to establish innovative learning spaces which cater for diverse learning styles and foster improved student engagement.
Three key criteria of these designs are that they need to be agile learning spaces which are:
Flexible
Adaptable
Creative/Stimulating
We want our 'safe and supportive learning environments' to better reflect contemporary society than traditional classrooms, creating spaces which support collaboration and which have the flexibility to adapt the learning space to fit the current task. Furniture is chosen to provide tactile sensory input and to provide movement for our kinesthetic learners. Students make daily choices about their learning space, which develops personal responsibility.
Across our school, you will find modern research-based classroom furniture and inclusive learning environment designs aimed at engaging our 3rd-millennium students and developing life-long learners. The use of colour and comfortable seating has a positive effect on student performance, with improved student engagement and responsiveness with a general sense of wellbeing and excitement about being at school.
Across the school, we have adopted a common language when talking about these learning spaces, as 'caves, waterholes, campfires and mountaintops'. Our innovative learning environment at MRPS facilitates inquiry-based learning pedagogy, promotes collaboration and independent work, caters for diverse learning styles and fosters responsible decision making – all with the fundamental aim of helping students to learn better.