As Dr. Seuss says: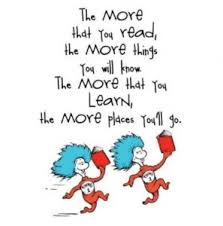 This morning T14 was a hive of activity at the Book Fair set up by Ms Symes and T14 students.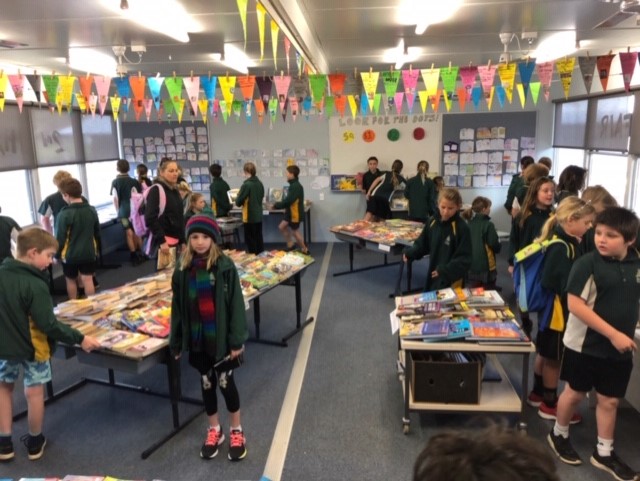 The doors opened at 8:30 a.m. for students to find that special book.
There's pre-loved and new,

for all and for you,

I'm sure your favourite

author's there too.
You can shop every morning this week between 8:30 and 9:00.  You never know what treasures you might find…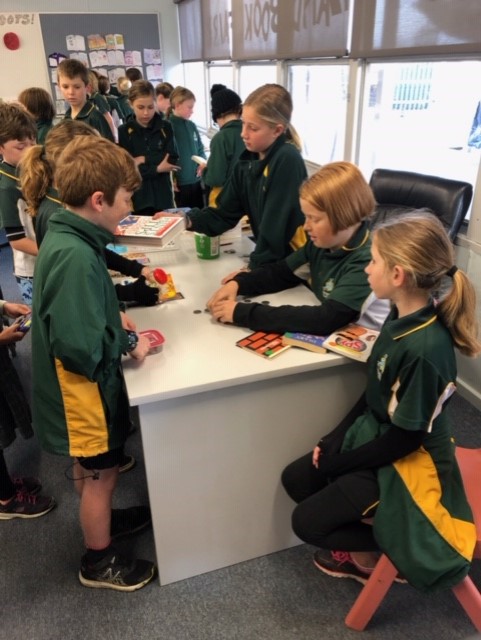 A big thank you to Ms Symes for organising this event and to all of you who have generously donated books for the Book Fair.
Photos by Mr. Thomas; Written and posted by D. Veary