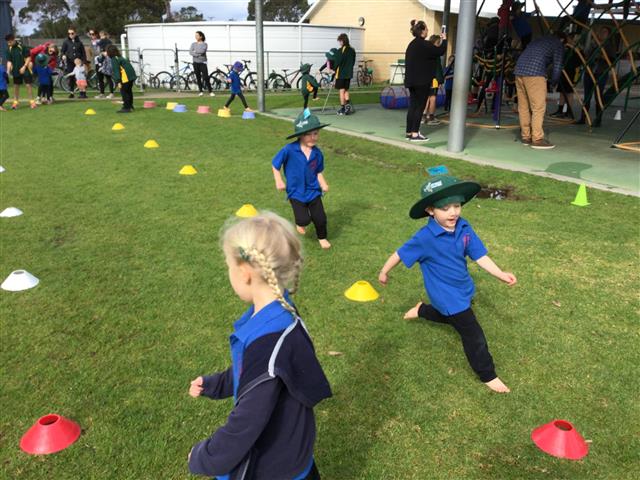 K1 & K3 Kindy classes held an 'in-house' Kindy Fun-Run last Tuesday within the Kindy playground.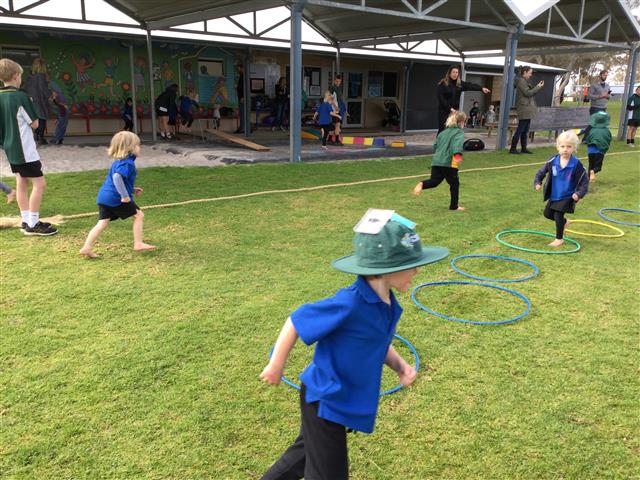 The stamina and persistence the children showed for over an HOUR was incredible.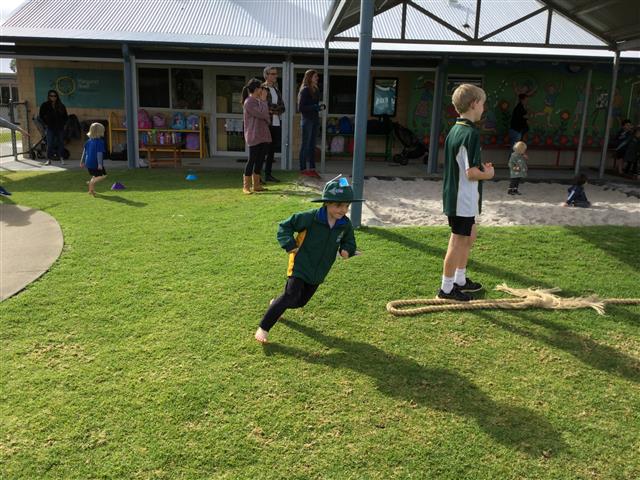 Parents and family members were so impressed, they completed a lap themselves in recognition of the children's big effort.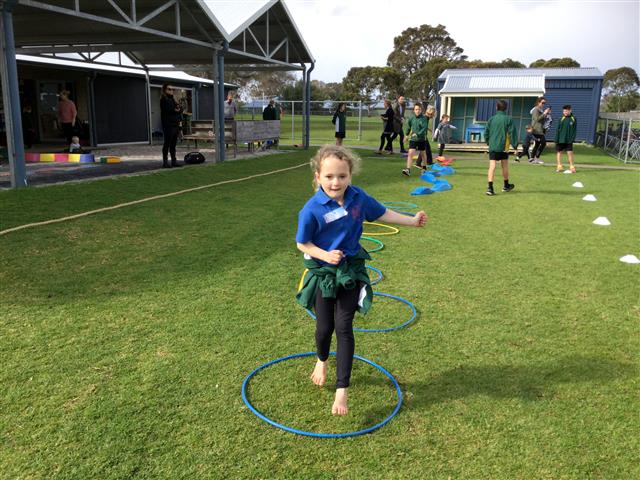 Thank you to the Year Sixes who assisted and cheered the Kindy children.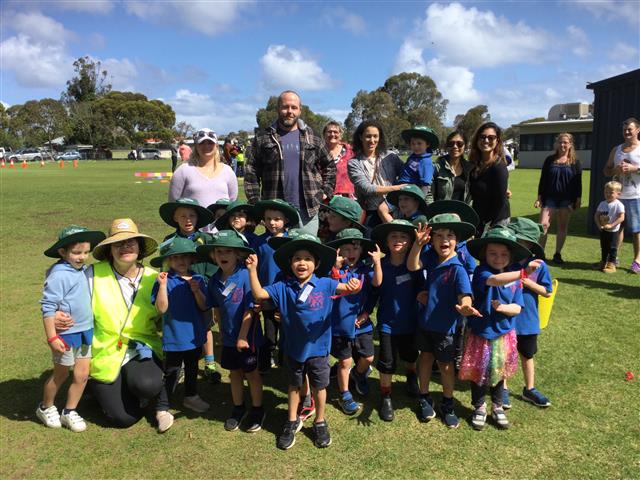 K2 & K4 eagerly participated in the whole-school Fun-Run on Thursday.
Ariana said:
"I liked to run with the big kids and my shoe fell off in the mud. And we danced at the music stop."
Photos and written by Mel Powell; Posted by D. Veary