Editor's Note: We have a new junior journalist team from Room 10.  These three girls are in the Year 5/6 class and have agreed to write about some Year 6 events as guest journalists.  Great job with this piece of writing, girls!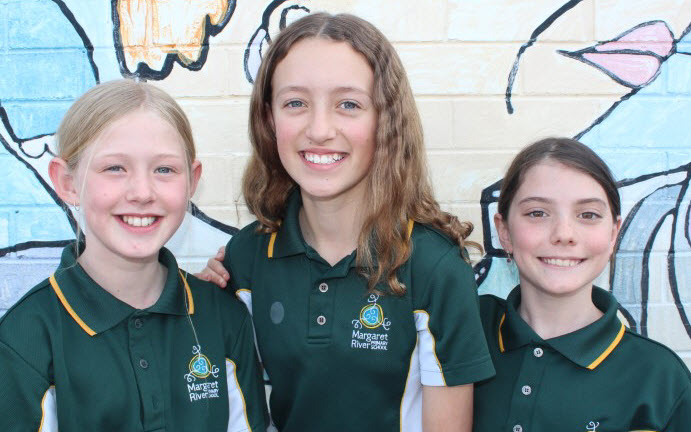 Last week Thursday it was Margaret River Primary School's Fun Run.  The day started with students staying in the classroom working, although no-one was thinking about work.  They were planning and planning – all about the fair!  (This would be a whole hour-and-a-half of roaming around the school, going to fun stalls, buying games, food and drinks. No-one could wait for after lunch because of all the sweet treats and fun.
Soon everyone was lined up in the undercover area, excited chatter passing amongst students. Suspenseful whispers and energetic squeals filled the ears of the children. It was time for the 'run' in 'fun run'.
Much later, many noisy red-faced students came barging through the gates of the school and onto the oval. The week before everyone had ordered hot dogs from the canteen. Students could choose from a range of sauces, bread and juice box.  Everyone was now full and ready to start the stalls.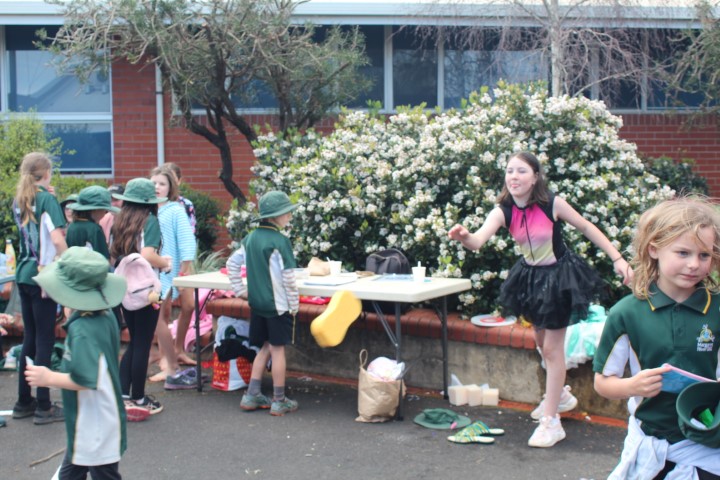 The Year 6s were given the exciting task of getting creative and coming up with and organising their own stall, with the intention of raising money and providing an exciting after Fun Run event.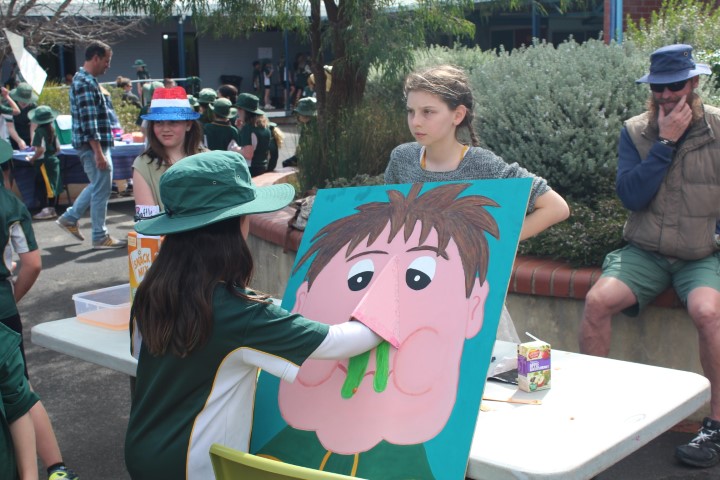 Stalls went from Chuck-it-in-the-Bucket, Yucky and Lucky Dips, Water Pong, Hairspray, Face Paint, and the Year 3 Trash 'n Treasure to selling snow cones, ice-cream, spiders, fizzy drinks and popcorn!  Long queues were seen all across the courtyard and happy kids ran from stall to stall, laughing and smiling with ice-cream around their mouths.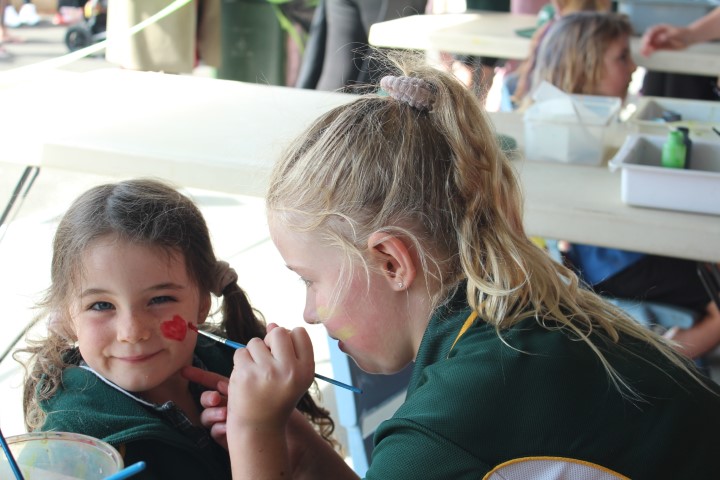 My group of six people came up with the funky name of Ice Ice Baby for our fun fair stall.  At our stall we sold snow cones, fizzy drinks and icy poles.  At one end of the table two people were constantly crushing ice in the motor-like machine while three others were serving the thirsty customers who were getting more impatient by the minute.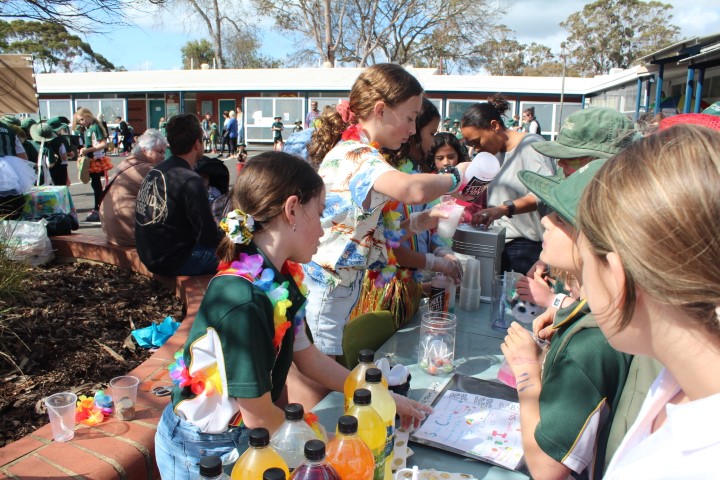 Before it started we had to get changed into our Hawaiian costumes.  Meanwhile everybody was allowed out.  We walked out to a giant line.  It was the longest line in the fun fair.  Panic grew as we quickly had to move the ice machine to speed things up.
As people became more impatient, two lines merged into a huge mob of yelling customers.  They were pushing and shoving, shouting their orders and trying to get our attention.  After arranging them back into lines, we went back to making the snow cones.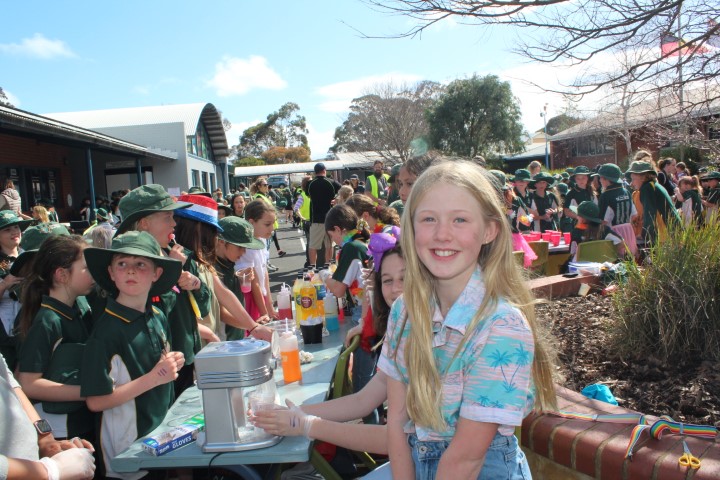 An hour and a half later we'd sold out of all the flavours.  No more bubble gum, fairy floss, pineapple, cola, raspberry, orange, or blue raspberry!  Not even a single snow cone left for us to enjoy!
But – it was a huge success!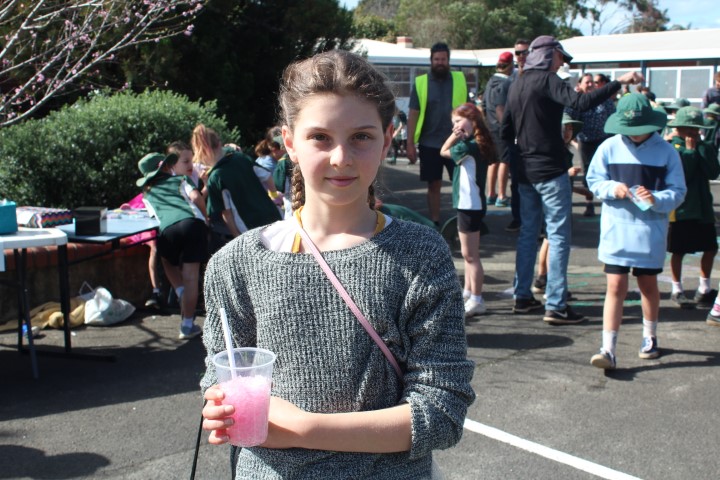 The Year 6 stalls contributed to the amazing $28 448.90 raised by the Fun Run as a whole.  This is a lot of money for new technology/ICT at our school.
Thank to all our parents, teachers and students for this HUGE effort! 
Written by Guest Journalists: Lucy, Tilly and Joey; Photos and posted by D. Veary