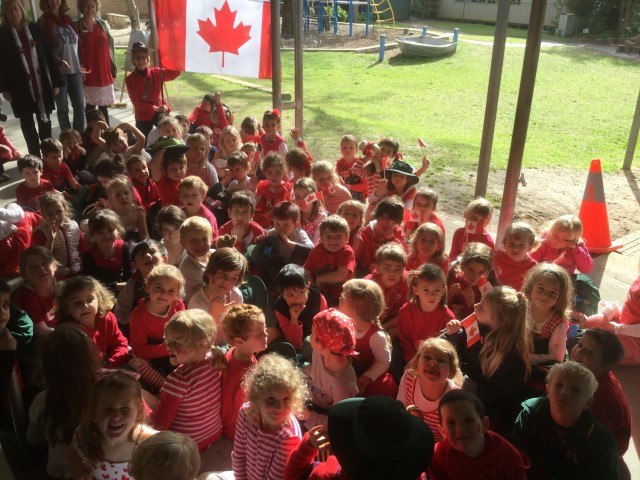 On the last day of Term 2 the Pre Primary students celebrated Canada Day in honour of Mrs Collins in Room 21.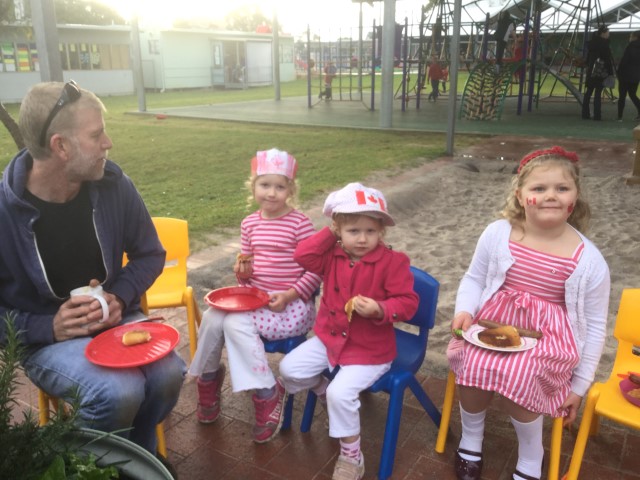 Everyone dressed up in red and white and enjoyed pancakes, flag painting, craft activities and a parade through the whole school.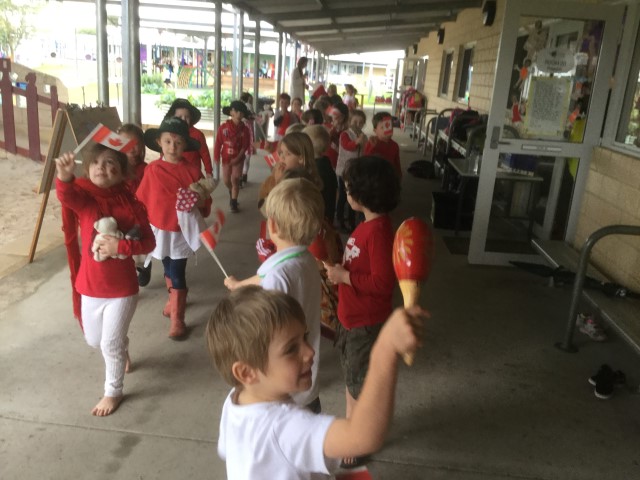 After lunch we shared a gigantic Canadian Flag cake.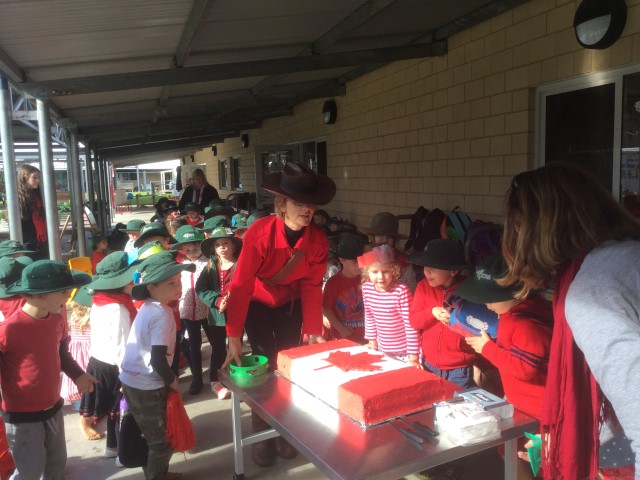 Some classes celebrated the end of the family inquiry today and families were invited in to celebrate and share our learning.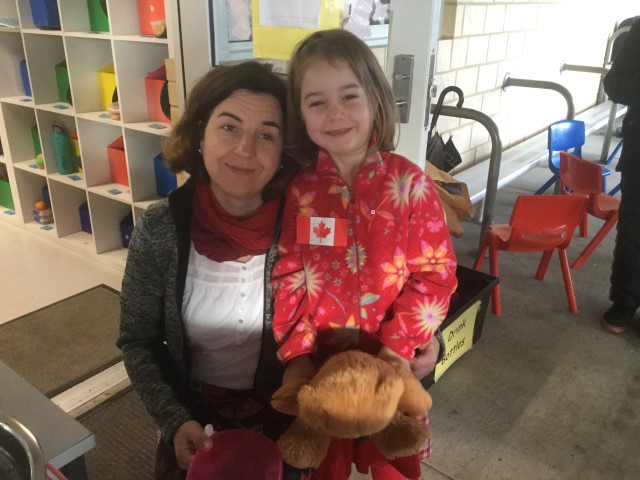 Some examples of work included: family trees, family homes, timelines, writing and artwork.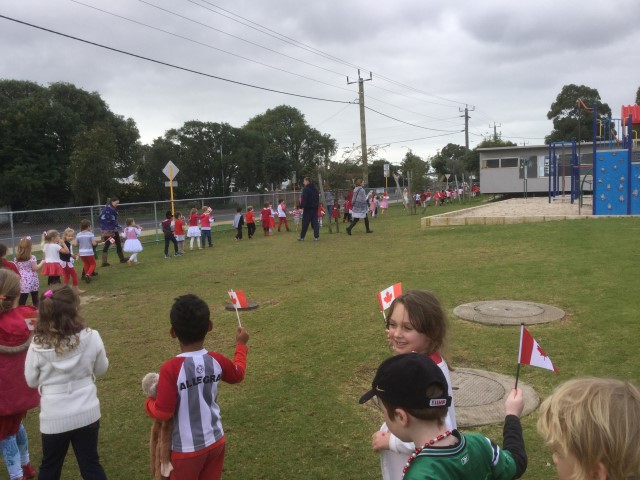 A fantastic day was had by all.
Photos and Written by Clare Dallimore; Posted by D. Veary