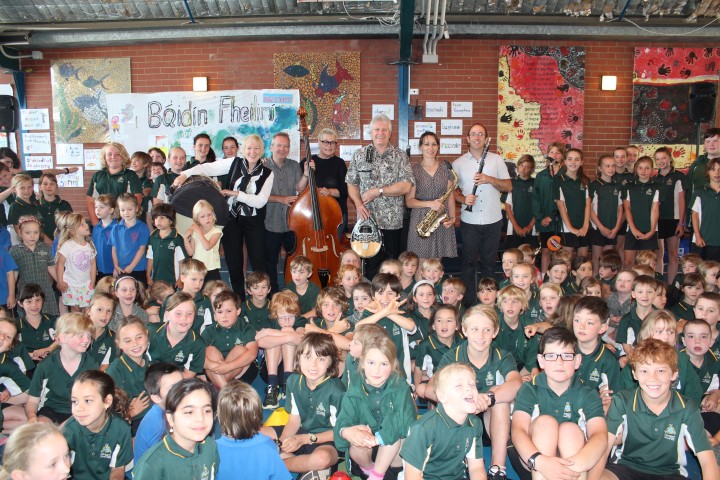 Last week Margaret River Primary were treated to a special musical performance by Mara, this year's Musica Viva travelling ensemble. They brought with them a special style and some very interesting instruments.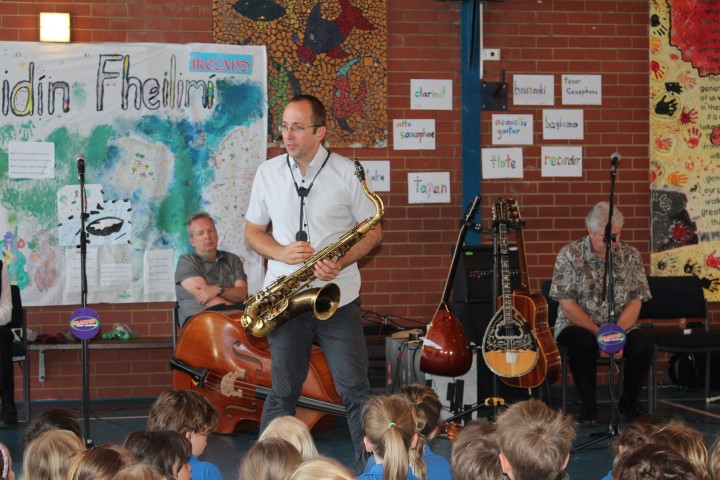 Musica Viva's website describe Mara! as:
multi-award winning masters of world music and in constant demand all over the globe. Centred around the extraordinary voice of founder Mara Kiek, this ensemble of virtuoso musicians use woodwinds, double bass and plucked string instruments like bouzoukis and baglamas to conjure up a unique, jazz flavoured, multicultural world of song.

Students will learn songs and dances, and be given unique insights into some of the uncommon rhythms and scales that make up music from Ireland, Turkey and Bulgaria.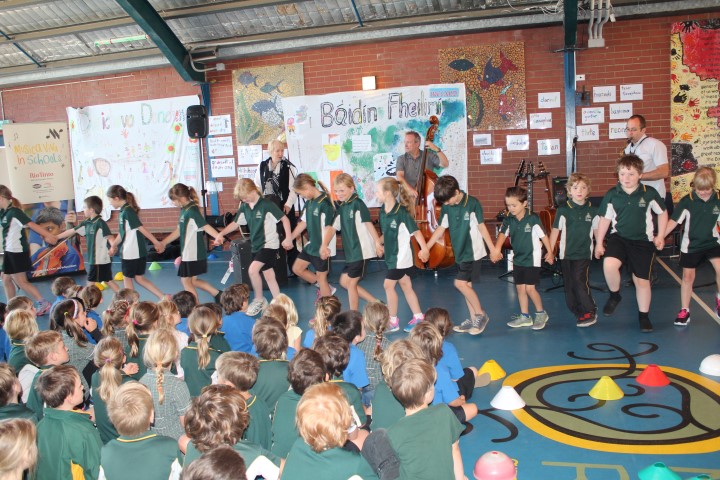 Many of the group's items were interactive and students responded enthusiastically, as you can see in this line dance segment.
Enjoy the clips below which give you some idea of the range of instruments, the musical concepts covered and the sheer joy of their music.  A huge thank you to Mara and to Ms Helen for bringing them to our school and for all the music lessons which gave students a shared understanding of their music.  🙂
Written, photos and video clips and posted by D. Veary