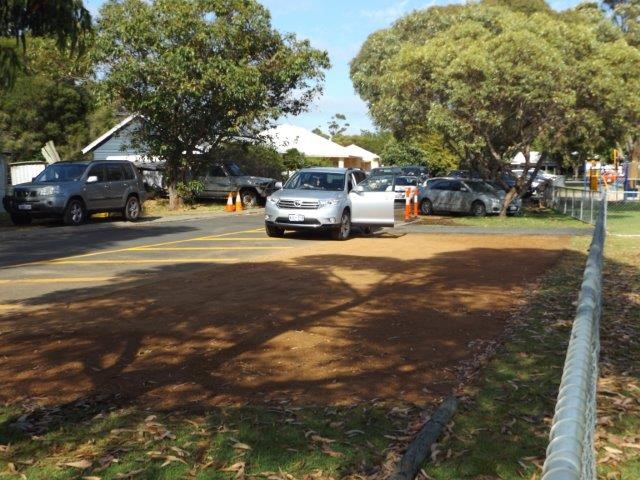 The 2017 school year has well and truly begun with excited students settling into their new classrooms.  Morning drop-offs are always a busy time and parents are encouraged to make use of the Kiss and Drive drop off zone in the laneway bordering the oval to the south of the school.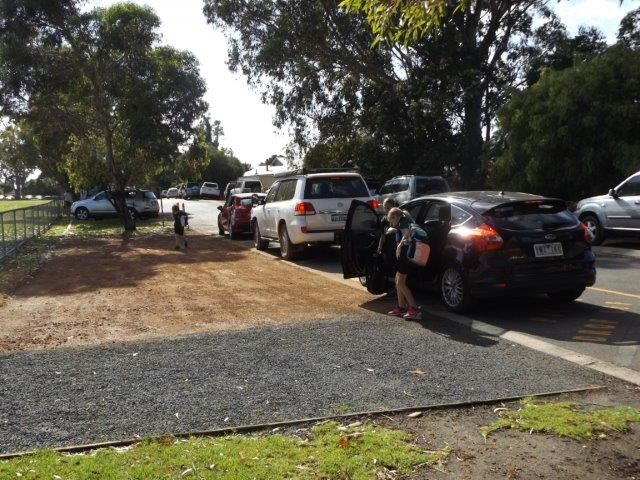 From these photos you can see how handy it is, to pull up in the yellow marked area to allow your child/ren to alight from the left-hand side door and walk safely across the oval into school, without having to find a parking spot!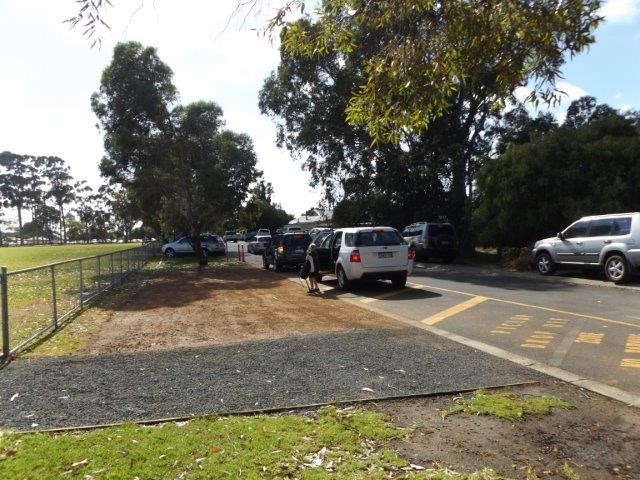 Thank you for making use of this initiative to help avoid traffic congestion at peak times.
Guidelines to Remember:
Mornings – use the yellow zone to drop off your child/ren then re-enter the traffic flow.
Afternoons – only enter the Yellow Kiss and Drive zone when your child is waiting for you to pick him or her up.  If not, drive on and rejoin the queue. Remain in the car with engine running and handbrake on while your child/ren get into the car using the right-hand side door, before re-entering the traffic flow.
keep the gravel area free at all times.
Written and posted by D. Veary, using Mr Thomas'  notes; Photos by L. Townrow