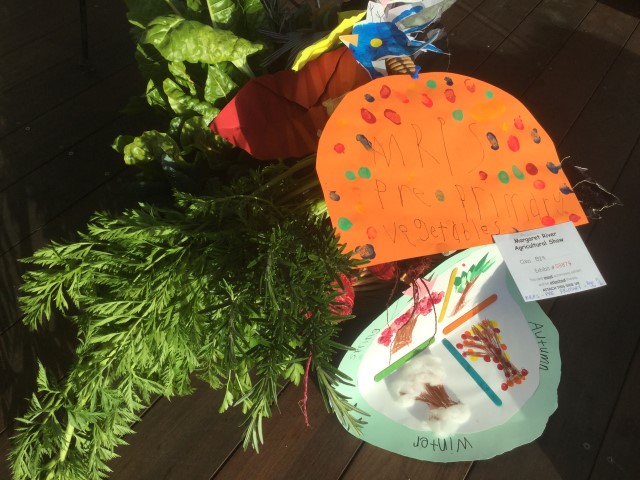 The Pre-Primary students are entering a veggie basket in this year's Margaret River Show.
Bunnings donated the veggies earlier in the year and the children have tended to them and enjoyed many yummy cooking activities.  Vegetables in the basket include; beetroot, carrots, spinach, rainbow chard, red cabbage, rosemary, parsley, coriander and kale.
Room 20 crafted a sign and enjoyed decorating the basket with Spring craft.
Everybody at MRPS wishes our Pre-Primarys the best of luck at the Show.  We'll look out for it in the Exhibition Hall.
Written and Photos by Clare Dallimore; Posted by D. Veary