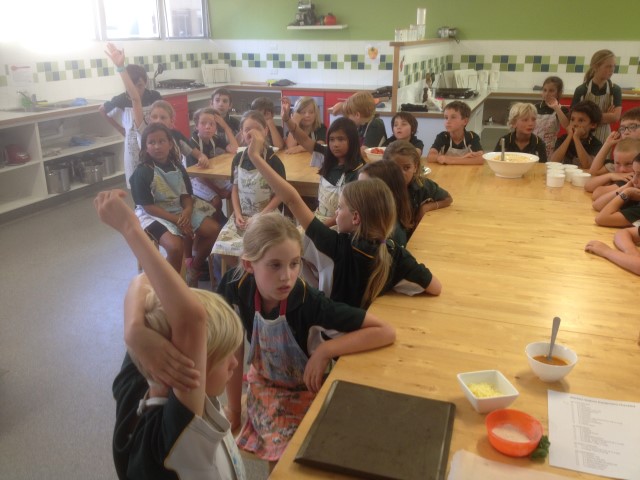 Kitchen Week 3
Today we had kitchen. We got to meet our kitchen specialist, Sarah. First we walked in and washed our hands. Then we dried them on a hand towel and put our aprons on. Next we talked about some important safety rules.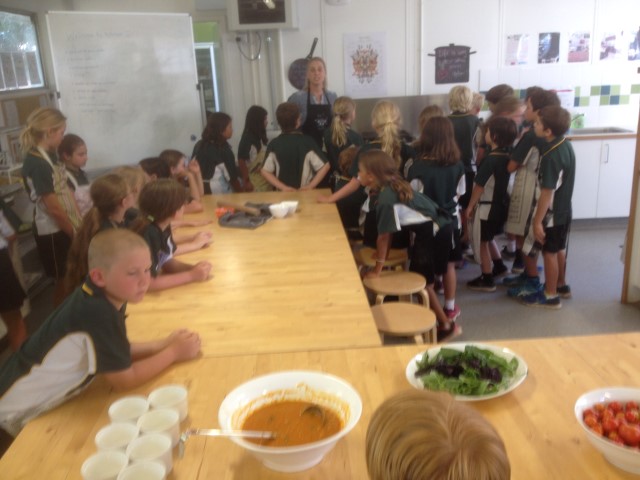 We didn't talk about knives because we are doing that next time.  At Kitchen we made Margarita pizza.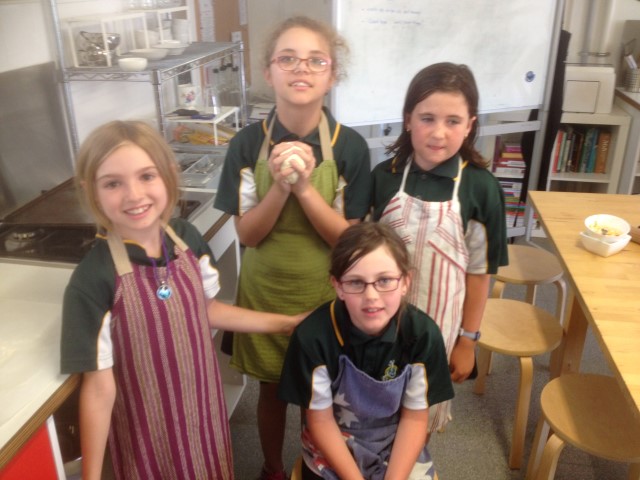 First we had to roll the dough.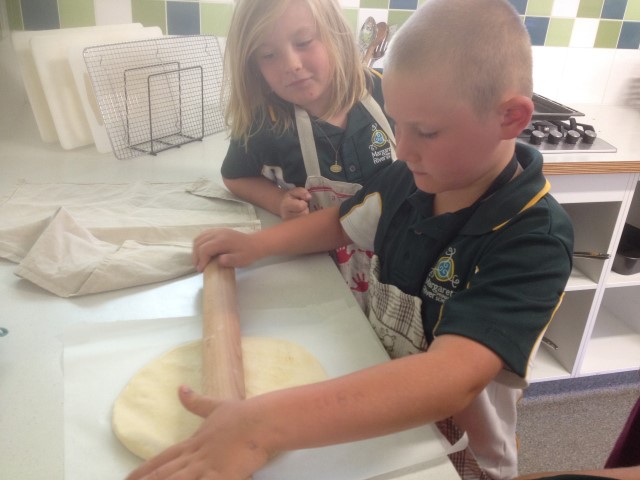 Then we put Sarah's special tomato sauce on the top.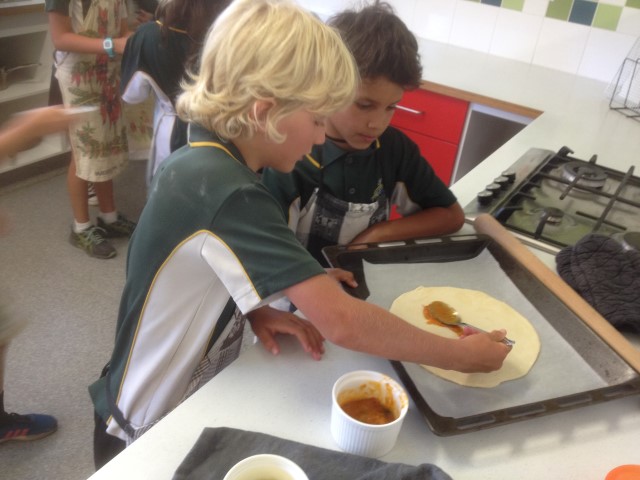 Next we added mozzarella cheese and put it in the oven for about 15 minutes.  When it came out, we put some basil on the top.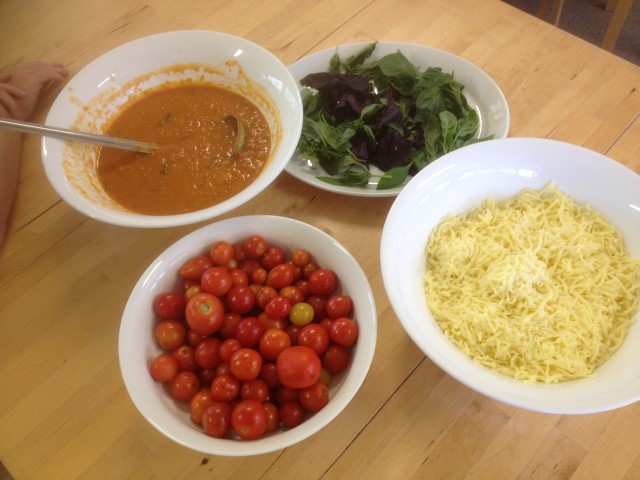 Finally it was time to eat it. We were all seated at the table to share our pizzas together. It was delicious.
Written by Taj Prendergast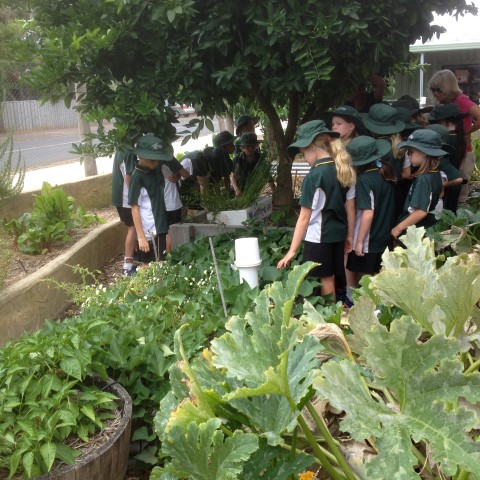 During Week 2 we had our first garden session. We met Terri our garden specialist and got to use the new garden shed shelter for the very first time. It is awesome. Mr McLeod said that we can thank our P&C, Rotary Club and Lions Club for making it happen. Terri showed us around the garden and talked about the sorts of tasks that we would be doing.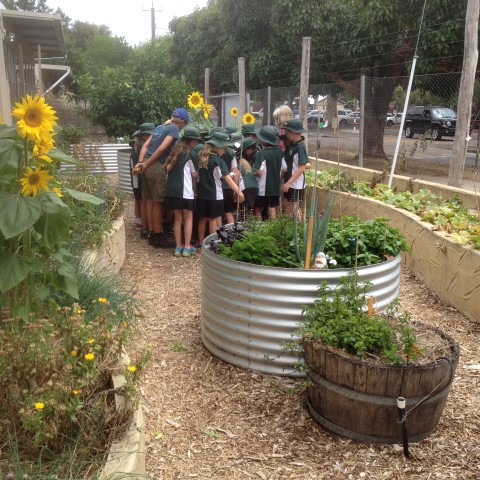 Garden Week 4
I had fun in the garden today! Terri showed us the important procedure for planting out seedlings. I learned that we should always space the plants out 30cm when planting.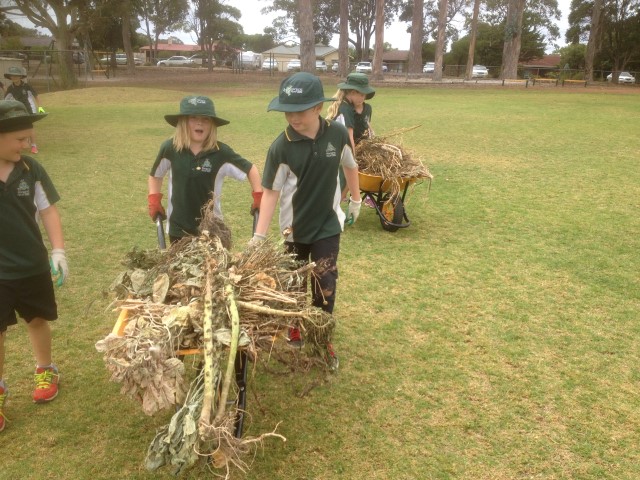 Today my group planted silverbeet and also harvested basil and we even helped another group shovel waste greens into the compost pile.
I loved Garden and I can't wait until next time.
Written by Luca Vitnell
Student feedback was:
I really loved kitchen today! (Sam)

I loved making pizza with my friends. (Tyler)

I had so much fun wheelbarrowing the waste plants across the oval to the skip bins. ( Josh)

I loved every bit of kitchen especially eating the pizza. (Maya)

I loved rolling the dough for the pizza. (Oscar)

I enjoyed making pizzas and really want to do it again. (Sunny)

At garden today I had the best time with my friends. (Bonnie)

I loved harvesting the tomatoes today. (Huaka)
Mr Mac said,
A great start to the year T5! I love your enthusiasm and willingness to put a strong, cooperative effort into your tasks. We are achieving so much already and I too, loved those pizzas!!
Written and photos by Mr Mcleod and students of T5; Posted by D. Veary