Our school remembered our ANZACs at a moving ceremony on Friday morning.  School councillors led students through the remembrance ceremony, reminding them of the ANZAC tradition and explaining the historical origins of the term.  Mr Madden delivered The Ode as a meaningful tribute to all those who gave their youth and lives for the Australia we enjoy today.
The Senior Choir, led by Ms Helen, performed three songs: Where Have all the Flowers Gone?,  Can You Hear Australia's Heroes Marching? and The Anzac Song.  They did a fantastic job and you can share the experience by watching the video below.

Mitchell C. (Room T5) then took the podium to recite his award-winning poem about Simpson and his donkey in Gallipoli.  You can listen to him here.  (click on arrow to play)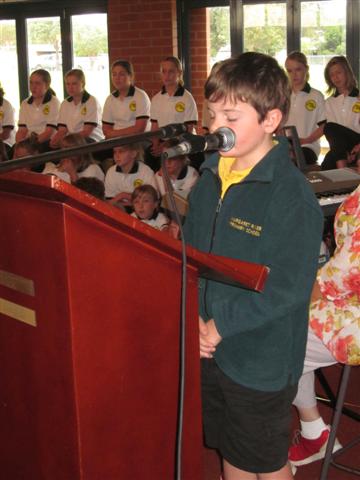 After the wreath-laying ceremony, a minute's silence interspersed The Last Post  and The Revellie, which concluded the ceremony.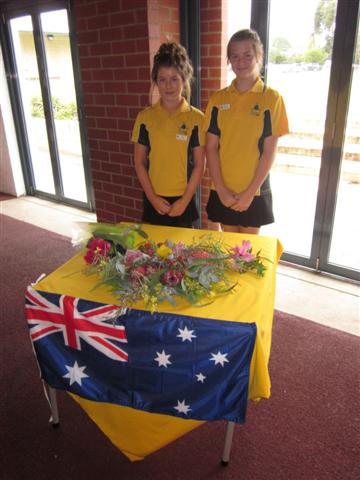 We will remember them.  Lest we forget.
Written, photos and posted by D. Veary