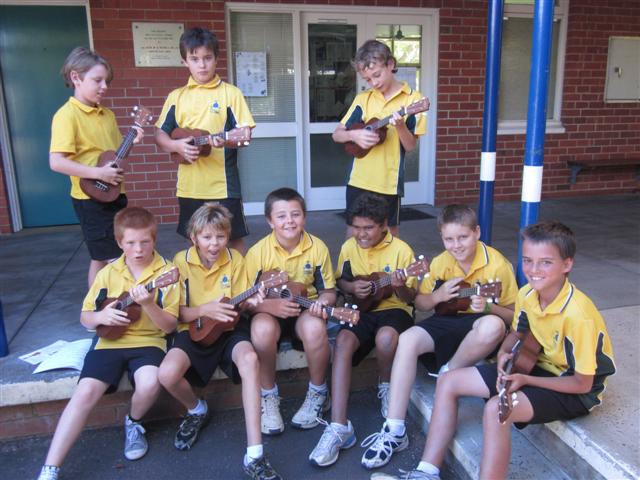 This morning in music, Year 6 students from Room 11 were hard at work making music.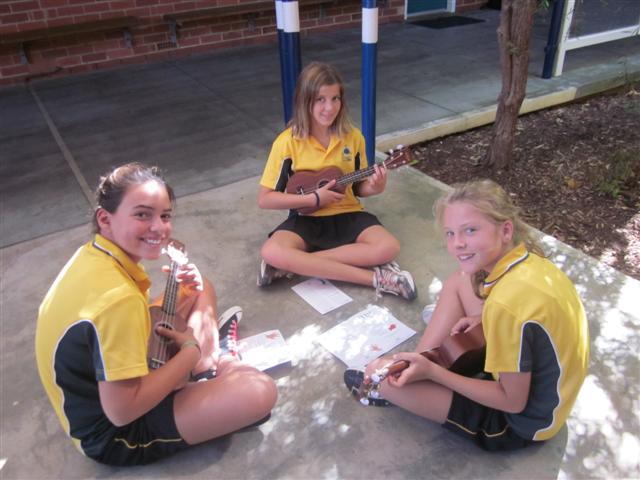 They were all sitting comfortably plucking the strings of their ukuleles, following their written music.  Ms Helen is introducing a number of classes to the instrument this week.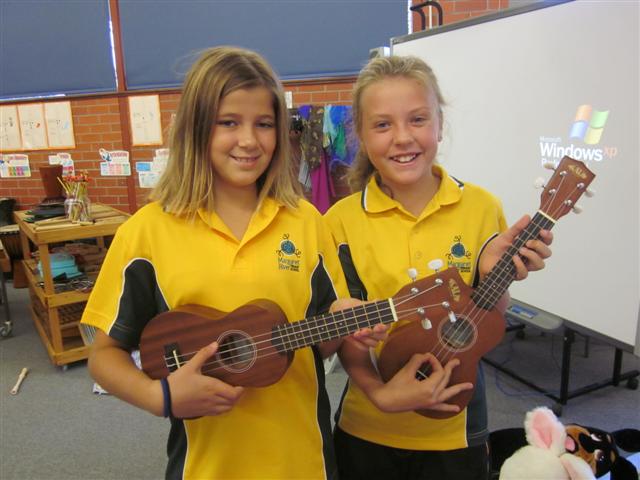 The ukulele is an interesting guitar-like instrument "which hails from Hawaii" (click here to learn more WIKIPEDIA LINK) and the students looked like they were having a lot of fun playing them.
 This video clip shows the possibilities of the ukulele, played here by James Hill "who has earned a reputation as Canada's foremost – indeed one of the world's foremost – players of the often-underestimated ukulele…" [Leo McKay (April, 2011)] and who has written a book about learning to play the ukulele in classrooms.

I wonder who will be our MRPS ukulele expert in the weeks to come? 😉
Photos and post written by D. Veary