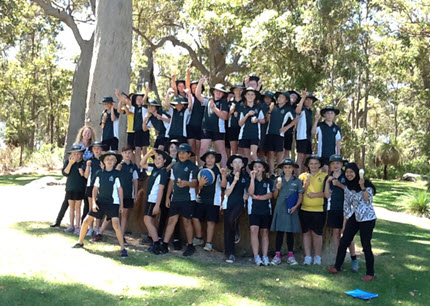 As part of our Sustainability Immersion, three year 5 classes went on an excursion last week Tuesday to visit Fair Harvest, Olio Bello and Millers Dairy Farm. Our goal was to learn as much as we could about sustainable farming practices in Margaret River.
The owners and staff at our excursion sites did a superb job of explaining to our students what they do to promote sustainability and employment in our local area. We were incredibly lucky to have them dedicate so much time to preparing for and hosting us on the day.
The following day, we were visited by Kat Lombardo from the Margaret River Farmers Market. She described how a true farmers market, like the one in Margaret River, reduces food miles and supports local farmers to contribute towards a more sustainable community.
The experiences provided a valuable introduction to our new Inquiry topic and our students were inspired to see so many sustainable practices in our local area.
Year 5 Sustainability Excursion on PhotoPeach

Written and photos by Amy Gransden; Posted by D. Veary