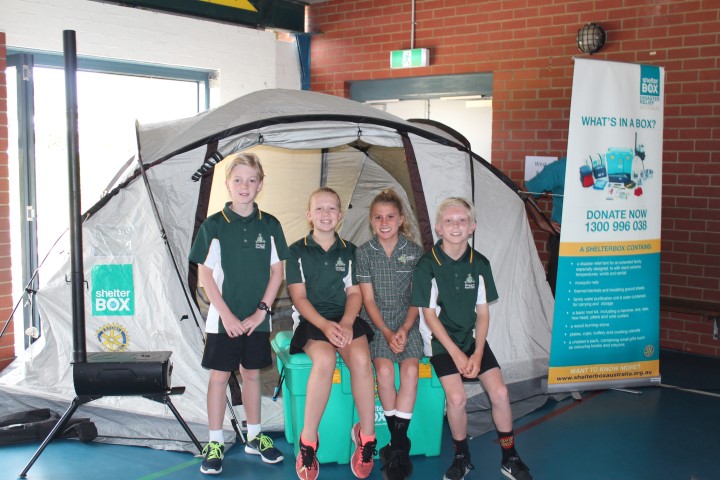 Rotary Shelter Box Ambassador, Mr. Rod Style, spoke at our assembly this morning.  He explained the role Rotary plays in helping people recover from natural disasters, at a grass roots level.
Each Shelter Box is personally taken to where it is needed by a member of Rotary. He then demonstrated what is in each Shelter Box and explained how these items are vital in survival situations.  A family can live in one of these tents and have their basic needs met as a first stage response.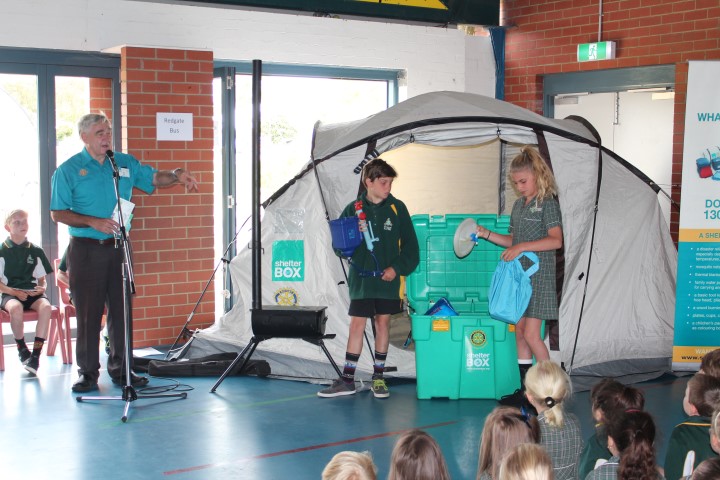 You can support this appeal by bringing a gold coin to school tomorrow, Tuesday 28 February, to help purchase at least one of these shelter boxes and make a real difference to someone's life.
Photos, written and posted by D. Veary