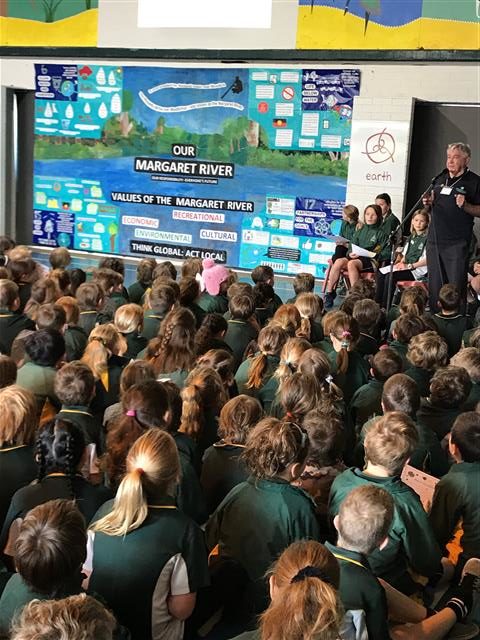 Students found a large white tent erected in the undercover area when they arrived for our combined assembly on Monday.  But this was not just any large white tent; it was also a very compact well-designed survival unit. Two Rotarians attended the assembly and explained that this is the kind of tent which provides shelter for Natural Disaster survivors when Rotary brings them a Shelter Box.  Student volunteers unpacked items from the Shelter Box to demonstrate how practical and useful they would be to any family who were to find themselves homeless after a natural disaster.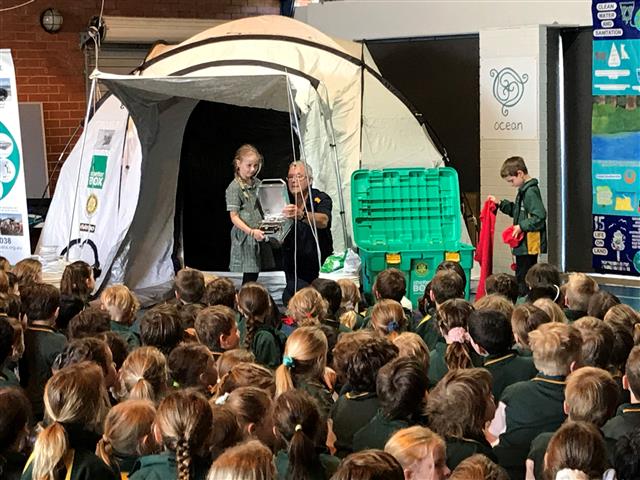 He then explained how Rotary springs into action to provide Shelter Boxes globally when they receive a call for help. They have been used as homes, hospital rooms and school classrooms in a range of countries. This is global action which aims to provide one of our basic needs – shelter.  From there, the survivors can use the equipment in the Shelter Box to begin to rebuild homes, to cook and to purify water supplies.
Rotary depends on donations to provide these Shelter Boxes and they have encouraged students to fundraise if they can.  Units within the Shelter Box are priced at around $100 each, so every little bit counts to provide families who have nothing left, with shelter and hope.
Editor: Thank you Rotarians, for coming to our assembly to show us a Global Goal in action.