What an amazing job our students did, singing along with the rest of Australia last Thursday as part of the Music Count Us In program!  Ms Helen did a great job preparing students and of course, conducting and encouraging melodious and enthusiastic singing on the day.
"Music Count Us In plays such a vital role in bringing the joy of music to school children around the country. Kids should have the opportunity to be involved in music at an early age, and this program does that. We want lots more schools to sign up to MCUI, to spread the word that music opens doors and creates opportunities for everyone."
Marcia Hines, Program Mentor 2015  [from website Why Music Matters]
Click on the arrow to listen to our students singing "Gold" in our Undercover area.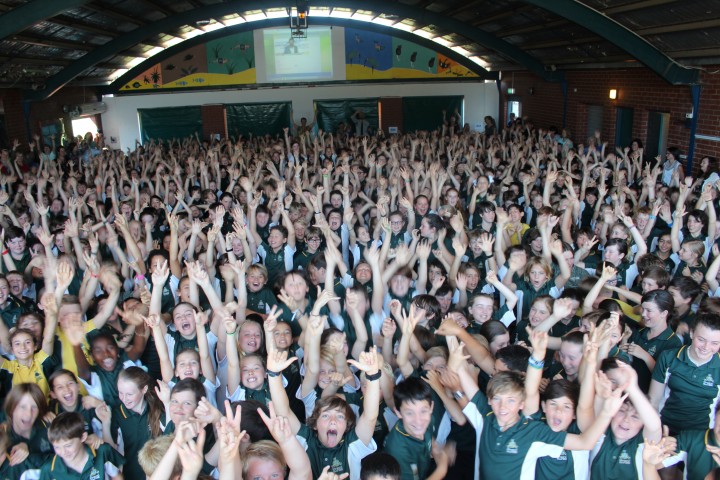 Here is the animation if you'd like to sing along yourself.  🙂

Photo by Gary Gibbon; Video Clip by Anna; Written and posted by D. Veary