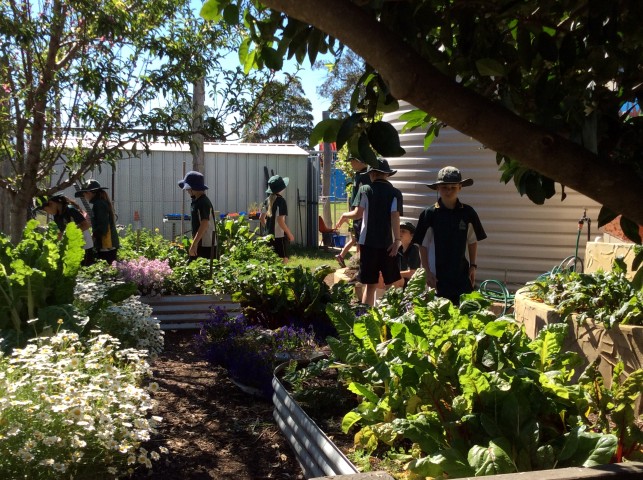 Hello everyone and welcome to term 4.  This was our first day in the garden and we had a lot of work to do.  Ange informed us that we have an open edible garden on the 14th of November. There will be morning tea in the kitchen and you can have a look at our lovely produce.  It goes from 9:00am till 12:00pm and costs $15 each to visit all the gardens in the event. Margaret River Primary School Kitchen Garden is one of the twelve edible gardens people can visit,   so we have a lot of work to do to get the garden ship-shape for the open garden.  This is what we did.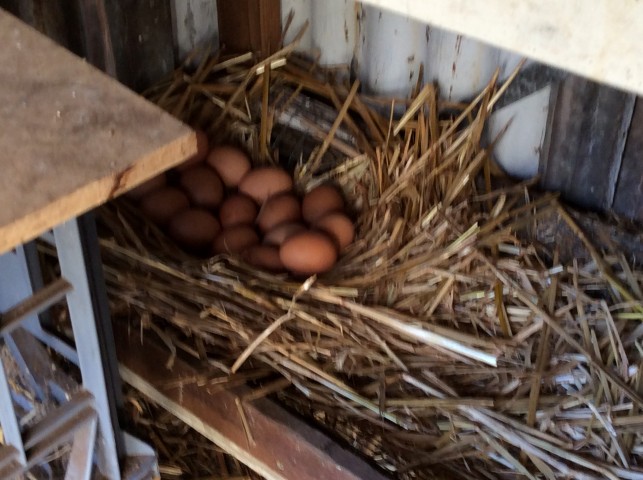 Today the three chicken handlers were Charlie, Wanda and Denver. The first thing they did was collect the eggs and there were 15 eggs in total – amazing!!  Next they gave the chickens fresh water, topped up their food and then scooped the chicken manure from the top of their little house.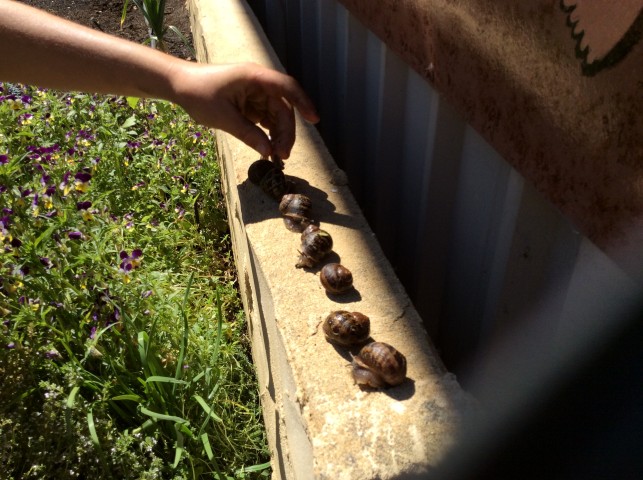 The first group is the Snails. They were in charge of getting bugs such as snails, spiders and pesky butterfly that eat all the leaves and make our plants unhealthy.  Everybody did an amazing job and we are close to getting our garden pest free!!  Hopefully in three weeks' time it will be completely pest free and look amazing. The people in Snails group are Giane, Denver, Lachie. G, Stella, Bonnie, Caspian, Charlie, May, Lilly and Wanda.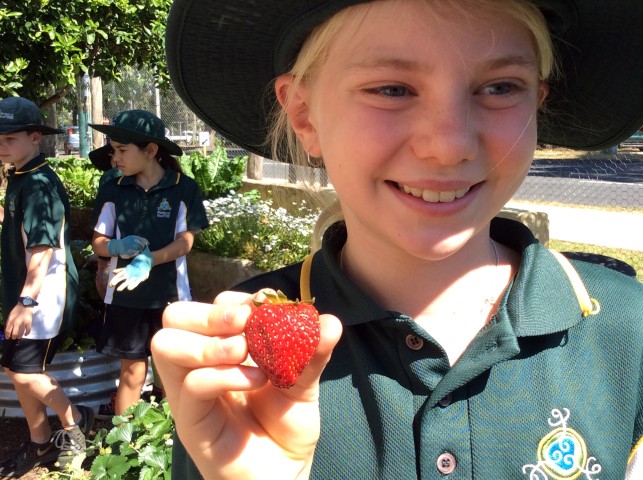 The Slater and Caterpillar groups harvested the English spinach, took out the celeriac, took out weeds and harvested the amazing red juicy strawberries (which were delicious by the way).  The Slaters were Sam, Jessica, Matilda, Paige, Lochie Q, Riley, Clay, Eliza, Zhai and King. The people in the Caterpillars were Ante, me, Ebony, Jay, Harrison, Jared, summer, Skye, Meg and Zane.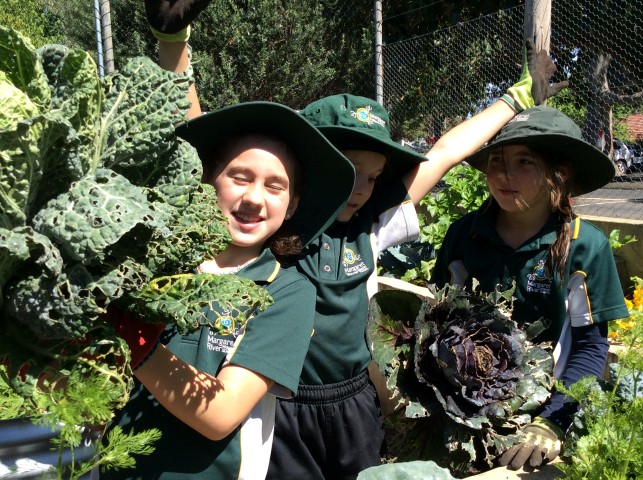 Some other jobs which were done individually were: Zhai and Jess harvesting the beetroot, Bonnie harvesting the cabbages, Ebony harvesting the broccoli and, last but not least, Skye harvesting the spinach. What a lot of yummy greens!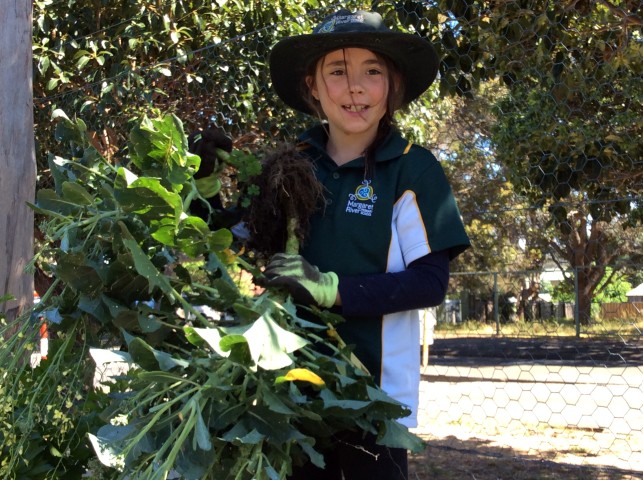 After all that hard work they finally got to the kitchen and washed all the fresh produce and got it all ready for kitchen classes.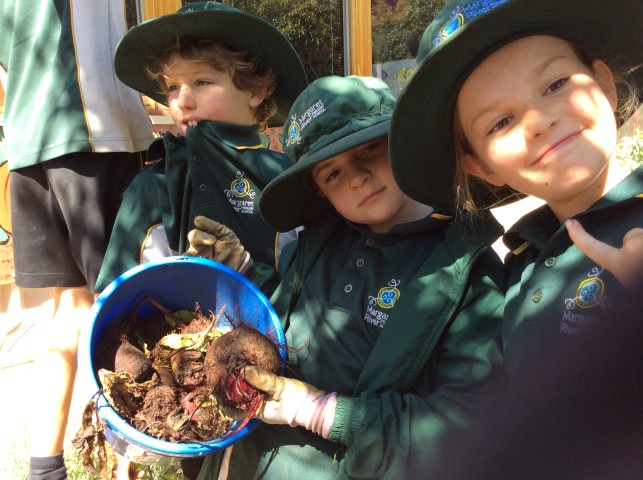 Phew………. we were so tired after all that work but we were finally done.  That was T4's first day back in garden for term 4.  Thank you for reading.
Remember, the open edible garden is on the 14th of November FROM 9:00 TO 12:00 and you are invited to COME ALONG AND SEE OUR BEAUTIFUL PRODUCE AND HAVE MORNING TEA IN OUR KITCHEN.  🙂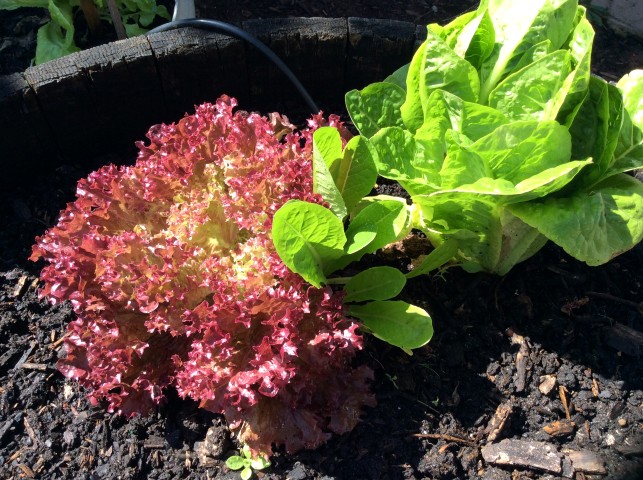 Written and photos by Your 4 Journalist: B. Billig; Posted by D. Veary