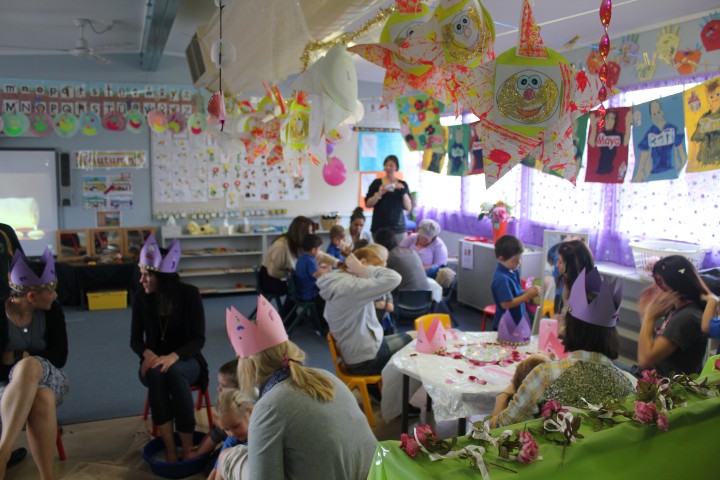 Our Kindergarten Kids gave their Mum's a real treat to celebrate Mother's Day.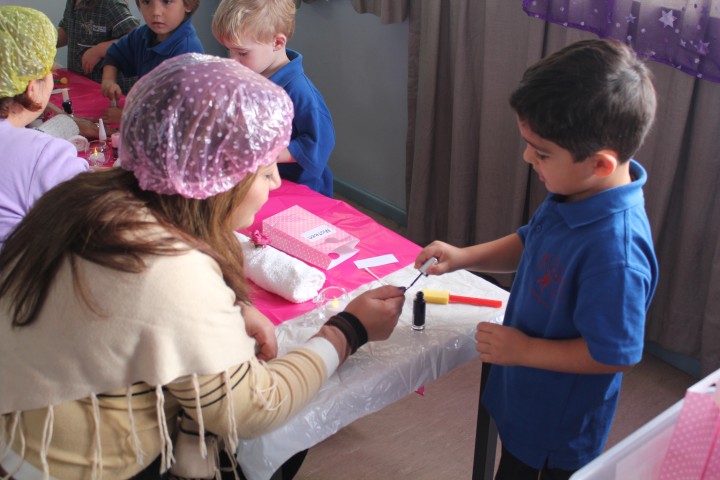 The Kindergarten classes were transformed into Day Spas and Mums were subjected to a morning of pampering.
Mums were indulged with head and shoulder massages, beautiful jewellery, new hairstyles, freshly painted fingernails, and shaved legs!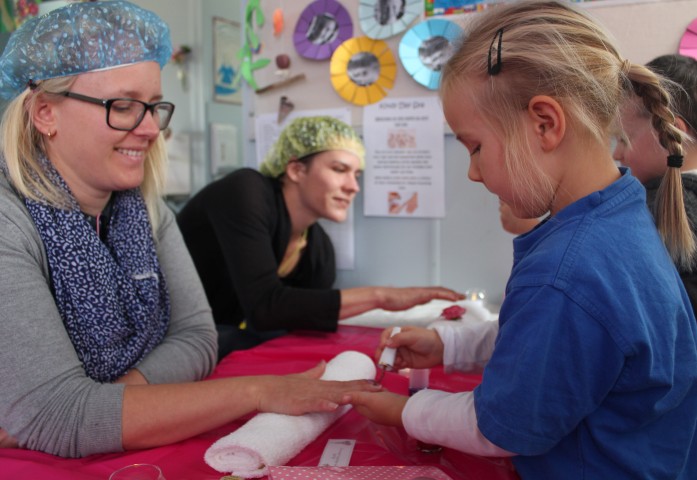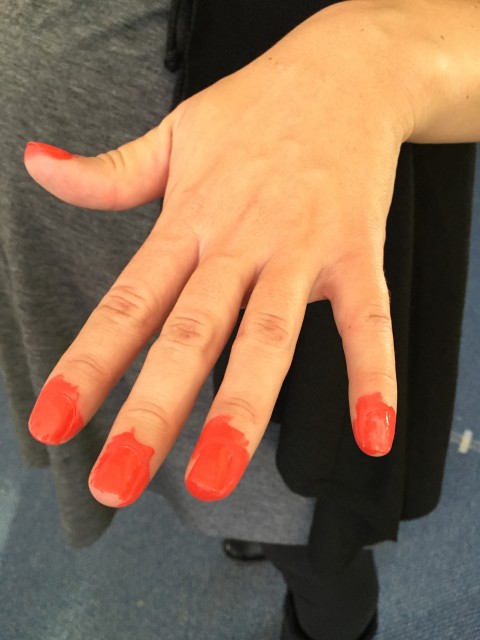 This was followed by a delicious morning tea and a chance for Mums to have a play with their child in our nature play ground.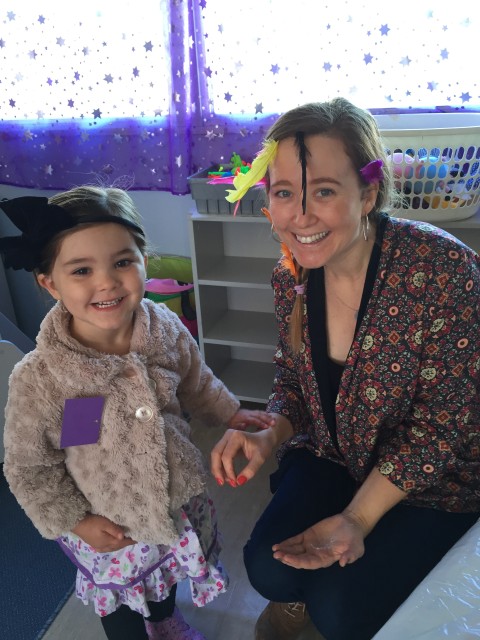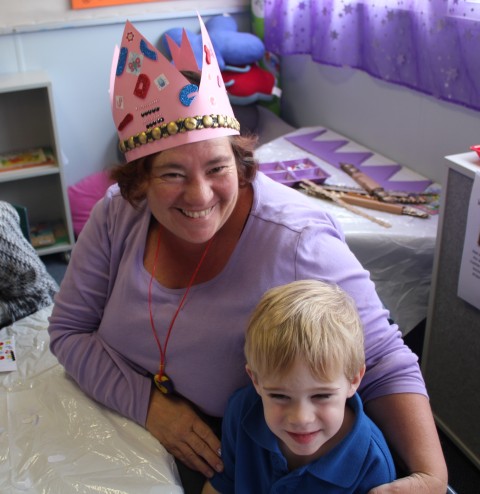 When asked why Mums are special our Kindy Kids came up with many interesting answers:
 –    Her do's the dishes
–    She paints with me and cooks the dinner
–    I like it when we go skateboarding
–    When I can't do the stuff she helps me
–    I love her, I love her, I love her
–    She wishes for pink, sparkly fairy boots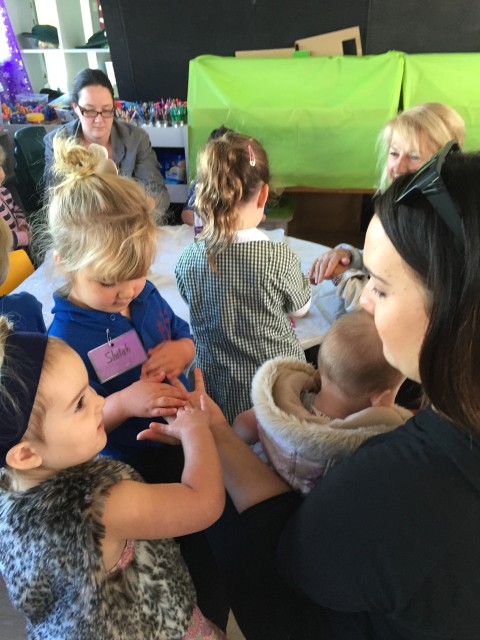 Here are some fun ideas for the July holidays by Theresa Host.
Download the PDF here. Fun things to do in July
Photos by Theresa (K5 ) and Jenny (K6 ); Written by Theresa Host; Posted by D. Veary