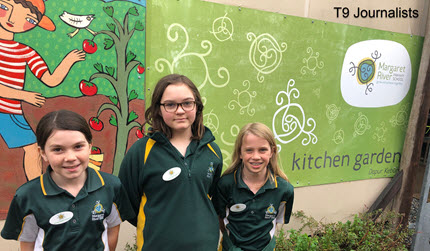 Last week on Tuesday we were lucky and had a beautiful sunny day and we were even luckier that it was our day in the garden! Yay! So after recess we rushed to the garden after running around burning energy. We all sat down eager to know what we were doing today.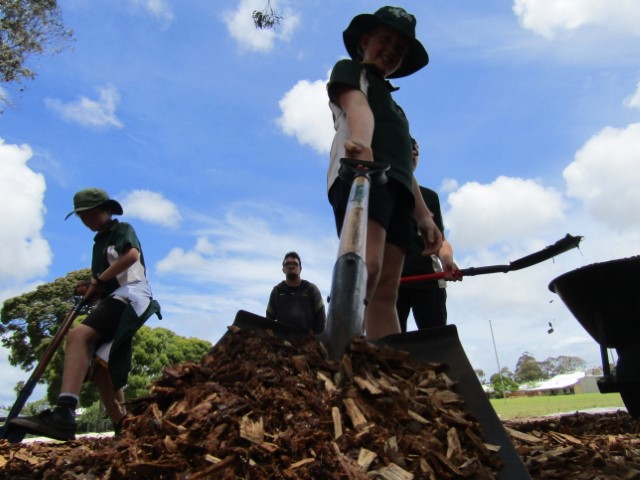 Terri told everyone that today we had a big job transferring new mulch from the year 4-5 playground to the garden to re-mulch the paths.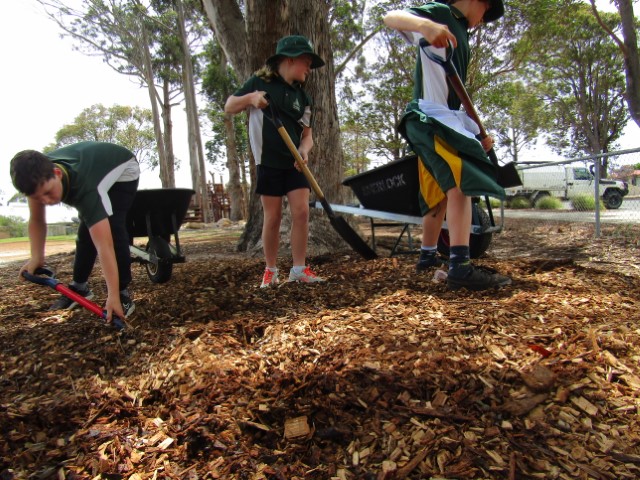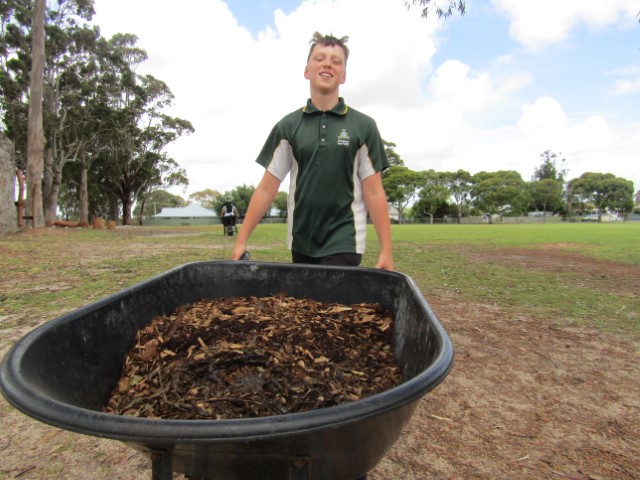 And one group had to fix one of the wheelbarrows because we had been working so hard carting mulch.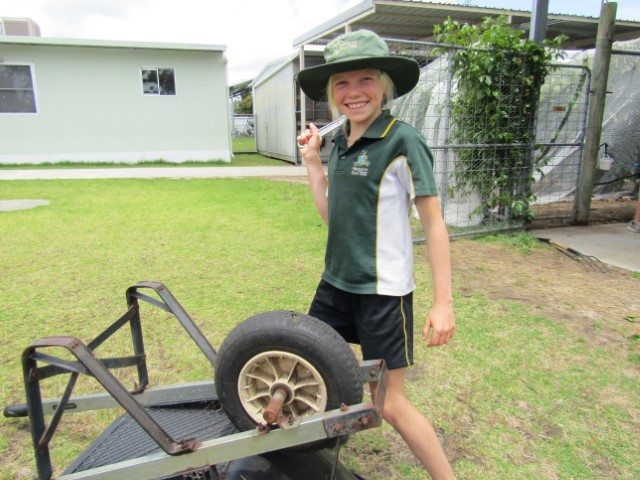 I noticed the lovely scent of the blooming flowers pink, white, yellow and red colours everywhere! Roses, snapdragons and plenty of mint!  Enjoy the photos.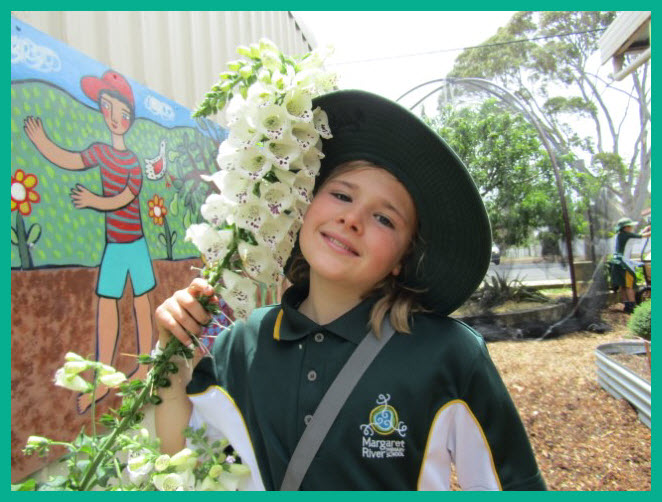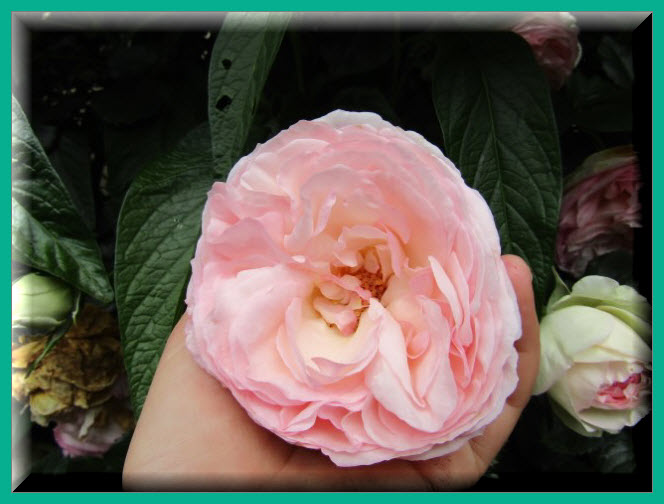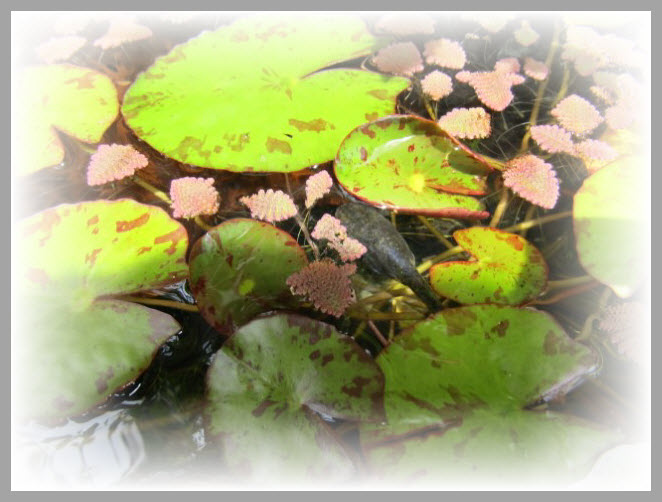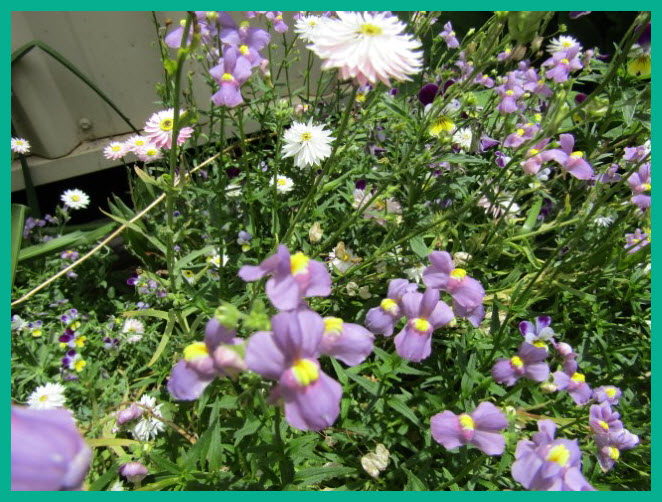 Written by Katie
DIY in the Garden (by Olivia H.)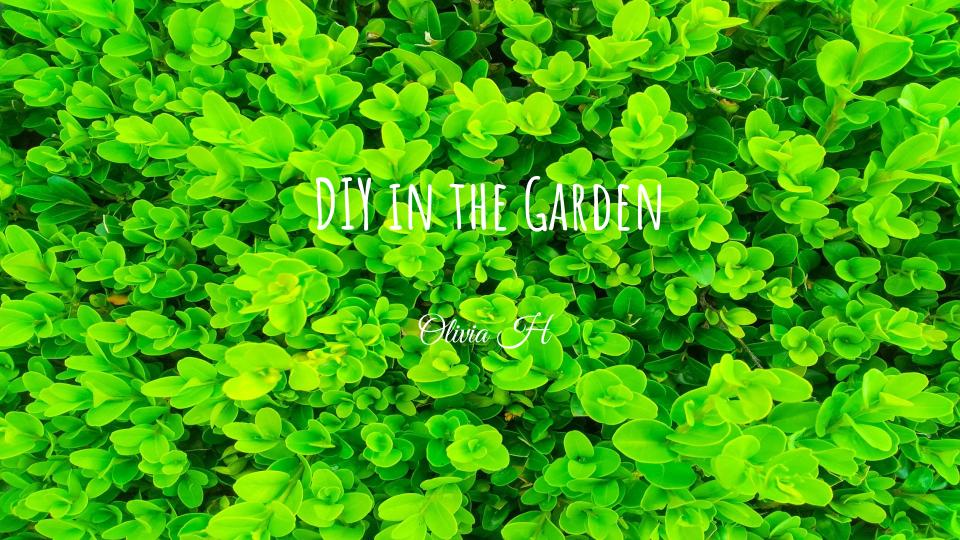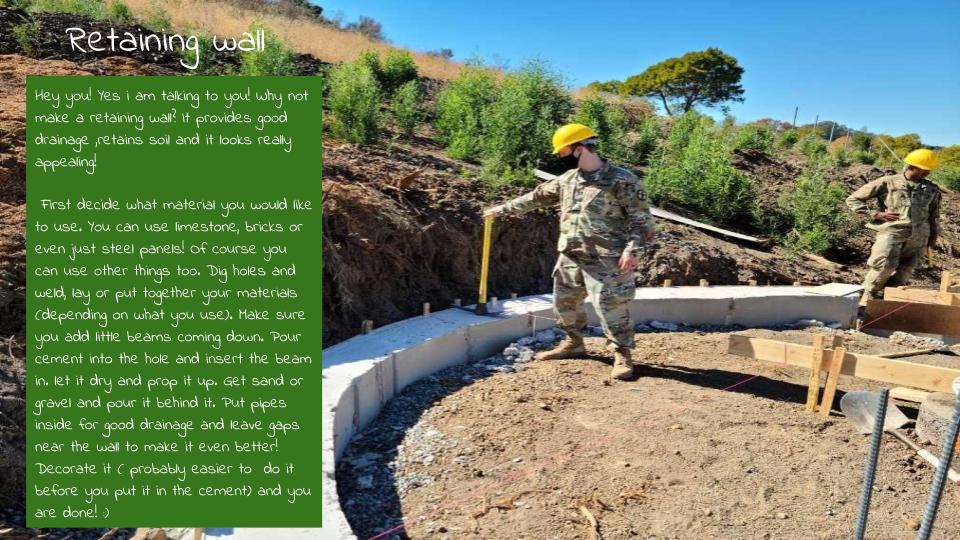 Written by T9 Journalists: Katie, Olivia and Daisy; Photos by Katie; Posted by D. Veary