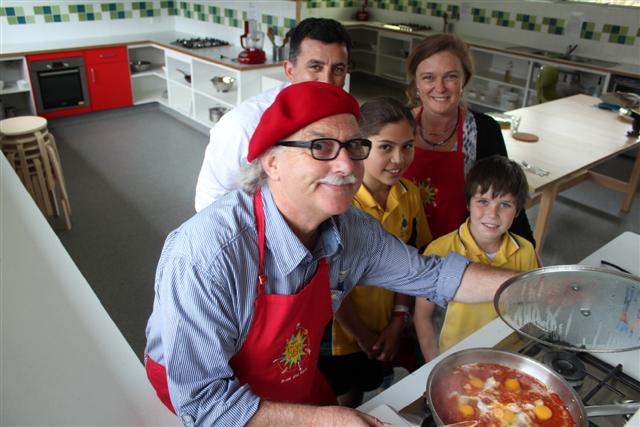 Celebrity chef, Ian Parmentier has persuaded ABC Radio's Sabrina Hart and James Lush to broadcast their Saturday gardening show from our very own Margaret River Show this Saturday from 6.00 a.m. to 10.00 a.m. As one of our strongest foundation Kitchen Garden project supporters, Ian was quick to turn the opportunity into a fundraiser for our Kitchen Garden.
He will be cooking breakfast for the ABC and invited guests from 6.00 a.m. but from when the gates open at 8.00 a.m., Ian will be cooking delicious breakfast dishes for you until 10.00 a.m. Breakfast will cost you $5.00 and all funds raised will go towards our Margaret River Primary Stephanie Alexandra Kitchen Garden project, so get in early to pamper those taste buds.
If you can't be there in person, tune into the ABC's Roots and Shoots broadcast from the Show this Saturday morning (especially at 8.30 a.m.) when Sabrina and James will interview Sinan Kerimofski about the Kitchen Garden project!
Photos, written and posted by D. Veary