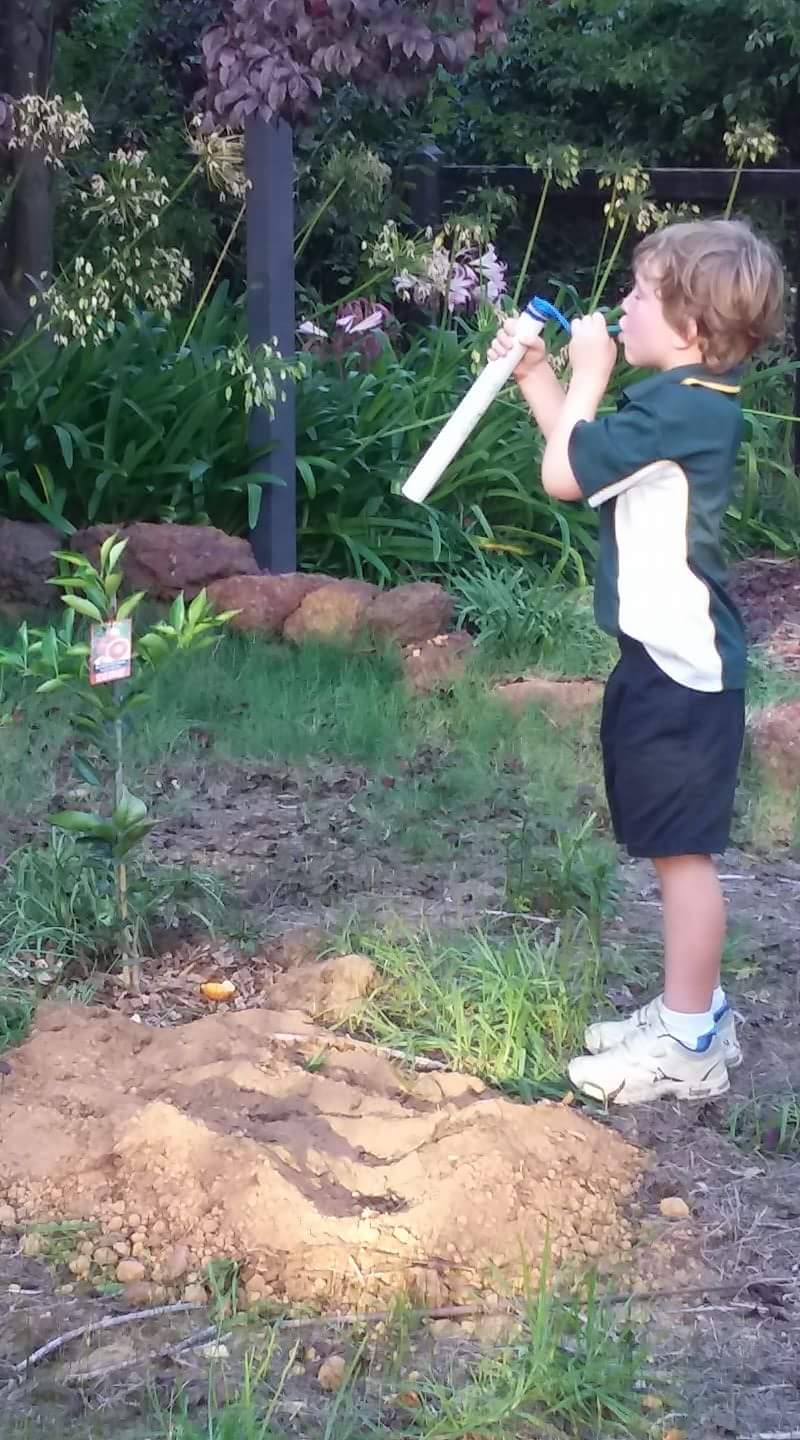 "If music be the food of … life, play on (sorry Shakespeare),
This photo encapsulates two key programs run at Margaret River Primary School: the Music Program and the Kitchen Garden Program.   Our Year 4 and 5 student journalists keep us updated regularly on the happenings in the garden and what they've cooked up in the kitchen, and the ebullient Ms Helen keeps everyone on their toes (and tapping them too) with her energy and passion for music.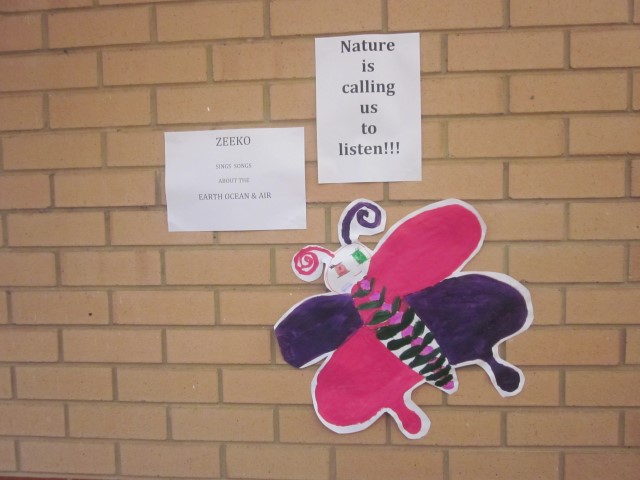 This week sees Musica Viva group, Zeeko perform today and tomorrow in the undercover area.  Our ever busy Ms Helen put QR codes up around the school in preparation, for students to scan and sing along to, and Zeeko will be surprised at how well students know their songs and their style of music, from their Music lessons.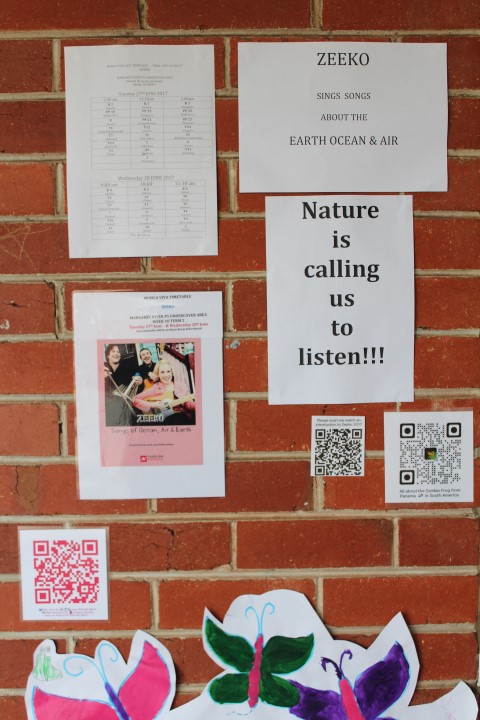 Written, photos and posted by D. Veary; Max photo courtesy of Ms Helen and Max's parents.