Editorial comment:  This project is such a valuable life skill and you can see that from Tilly's comment below!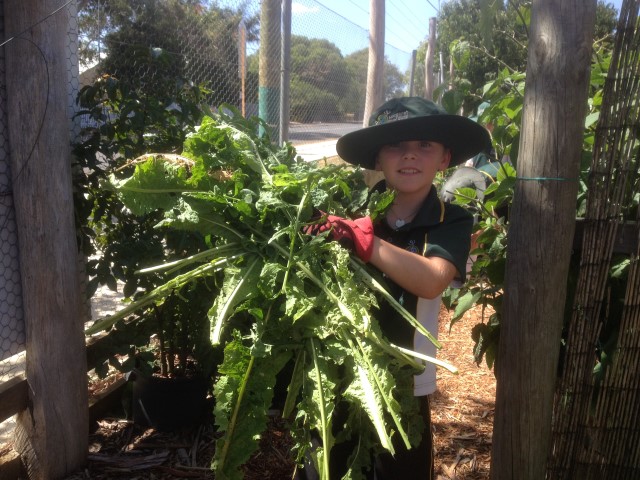 This week we missed our garden lesson because of the bad weather on Tuesday. We had a make- up session today. Our main task was to fertilise the garden with fish fertiliser which required us to use all the watering cans. It was a busy time. Other jobs included bug checking, weeding and pruning. We noticed that the figs were beginning to ripen so some of us were asked to pick some.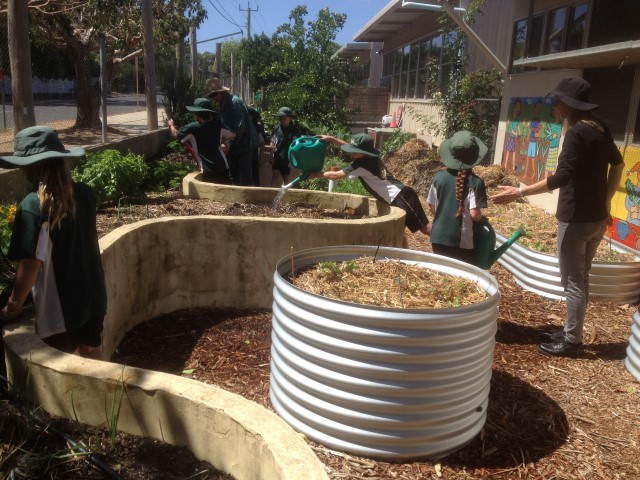 Here are some comments from our class…..
James said:
I am thankful for how many plants we have planted so far this year.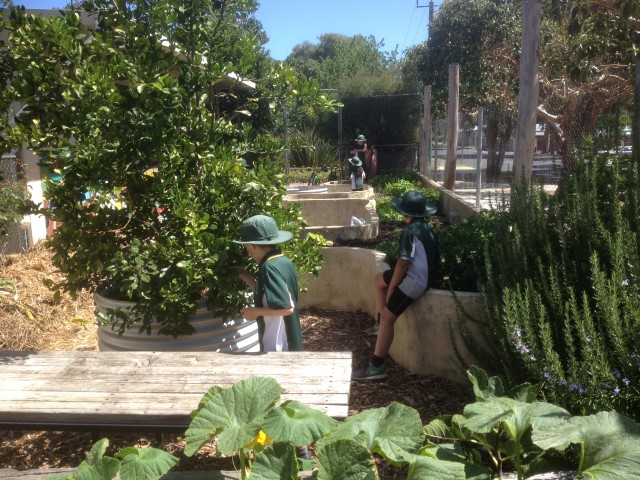 Julia said:
My favourite part was helping Mr McLeod with the worm farm.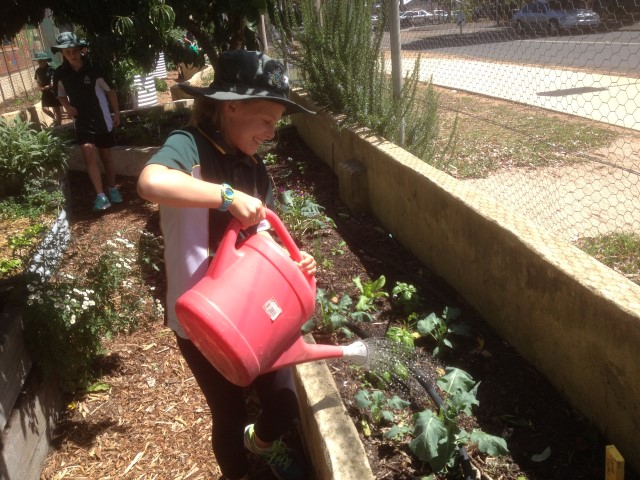 Harry said:
I am thankful it was such a great sunny day.
Mary said:
My favourite part was I got to use the secateurs.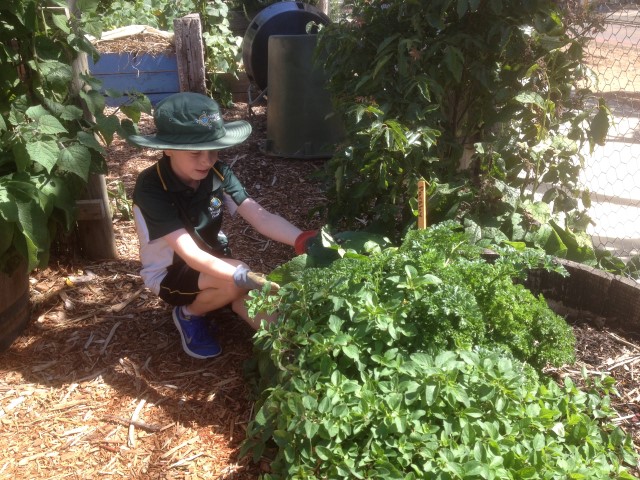 Tilly said:
I am grateful for the kitchen garden program because it changed my life. Now at home I am making lots of good food and I have made lots of garden beds.
Jace said:
I am thankful for how the garden works and all the fun I have in the garden. I love cutting with the secateurs.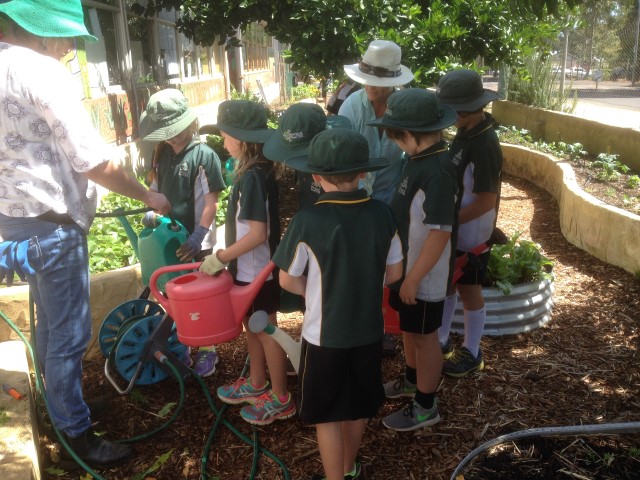 Felix said:
I enjoyed bug checking the most even though I didn't find any!
Olivia said:
I am very grateful that we have this wonderful kitchen garden program because if we didn't I wouldn't know how to cook or garden, even though my parents are both chefs!
Taylor said:
Today I loved how we worked together and got things done.
Photos and comments collated by Mr McLeod; Posted by D. Veary