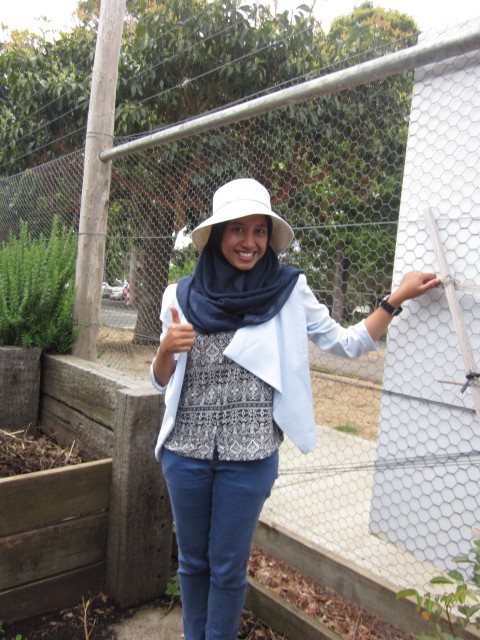 Today we had a special guest all the way from Indonesia.  Her name is Vinda. She's helping Susie in the garden. As it was our last session with Susie we tried so hard to get the garden clean and tidy. So to start the day ….
We were put into five groups. Group one was pulling out English spinach and any lettuces that had gone to seed.  Gone to seed means the plant has finished its cycle and if the plant finishes growing we have to eat it before the plant dies.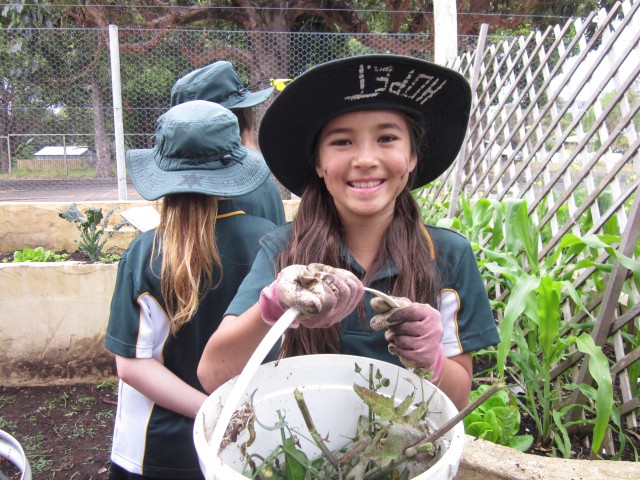 Group two was cutting anything that goes into the compost and collecting shredded paper to put into the compost as well. After a few weeks, this brew we've been making will be spread over the garden. Hopefully this will make the garden shine.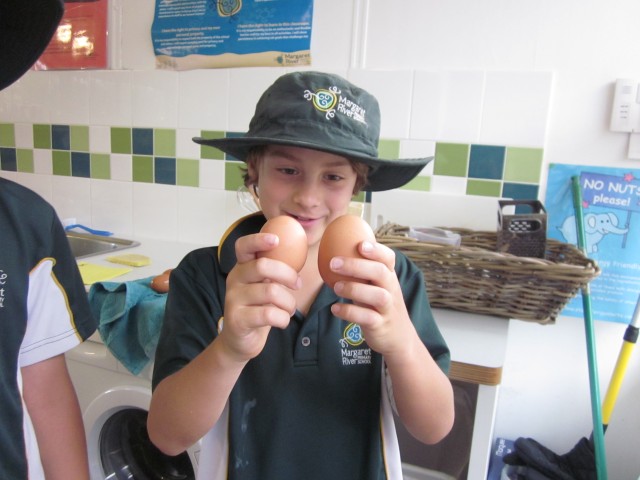 Group three was weeding the garden-beds so those nasty villain weeds don't take over the world/garden! Getting dirty hands was worth it because those weeds were growing everywhere. Hope wasn't just getting her hands dirty; she was getting her face dirty!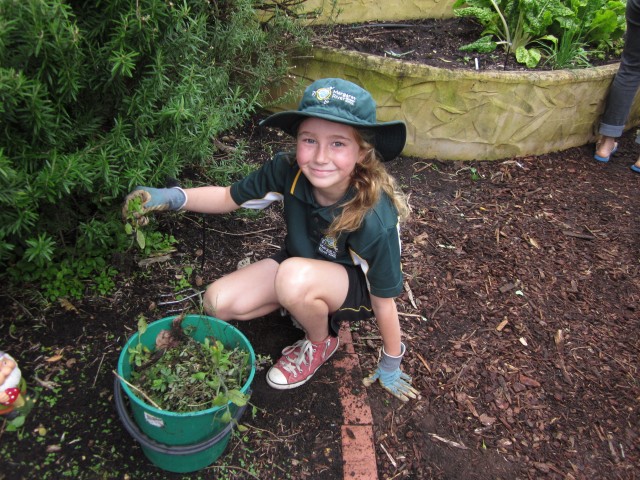 Second last, group four was picking out the peas and taking down the trellis. They said it was hard work, but the job got done. Then they went onto bug-patrol so the bugs DO NOT eat the yummy, fresh food before we doooooooooooo!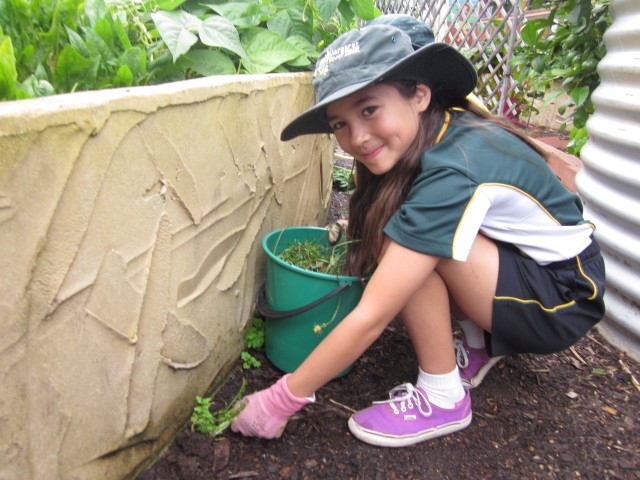 Finally group five was weeding the pathways for people to walk on and for sightseeing. They did an excellent job picking up small twigs and big twigs. Not to mention the tiny leaves!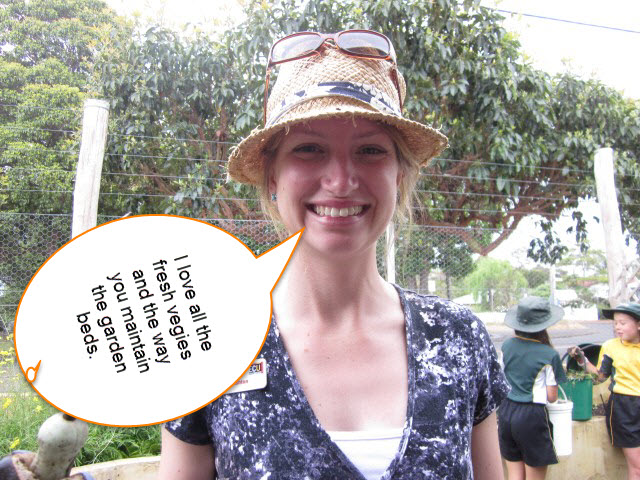 Vinda was a great help and so was T4, but now it's time to say good-bye. We really enjoyed having Ms Ashton in the garden. Even though it's the end of 2014 we'll still be back next year!!!! See ya next year!
Congratulations to our Year 4 journalists for their valuable and unique contribution to our blog.  You have done a really good job this year.  You have worked independently and have been so reliable!  Mrs Veary 😎 
Written by our journalists: Lulu G, Taya R. and Emily C.