Congratulations!!
At the annual PALS Award ceremony at Parliament House on 7 November, Margaret River Primary's Indigenous Garden project was named the winner in the Health category of the PALS Awards!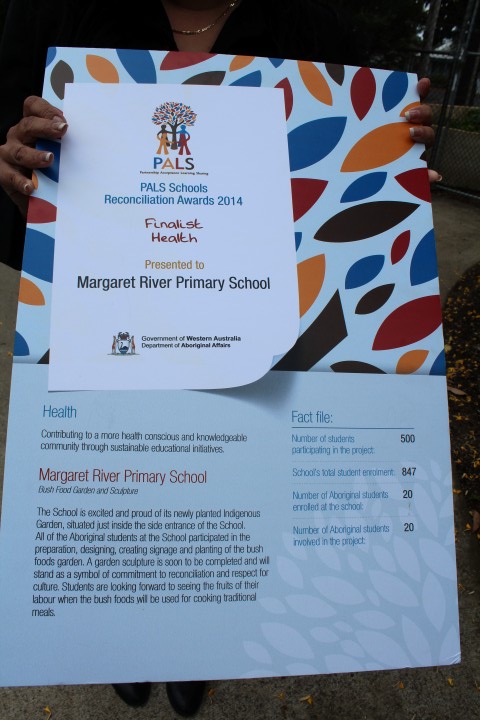 There were 188 schools involved and four different categories, of which we won Health.  Besides receiving the Award, PALS have given the school $800 towards the project which was co-ordinated by Angela Ramirez, Josh Whiteland and Yvonne Dobell.
Mr K said
I am delighted with the success of our students and the acknowledgment of all their hard work. The students have worked collaboratively over a couple of months to complete the Bushfood Garden and Emu Sculpture. Congratulations to Ang and Mr Bunn on the success of this innovative program.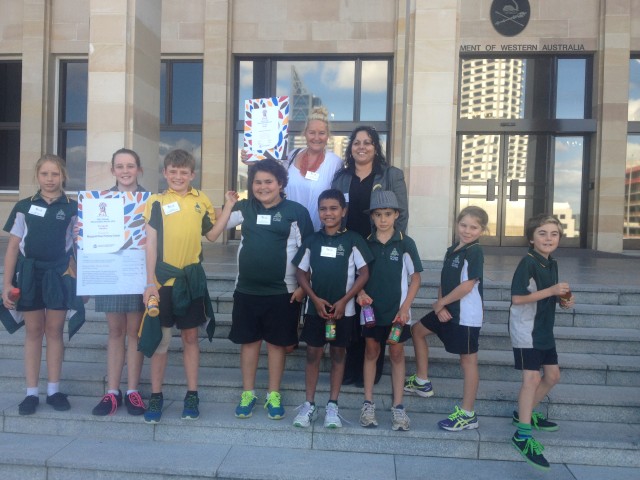 Angela Rameriz and the students involved left early by bus to Perth on 7 November to attend the Awards Ceremony.  They visited Kings Park where they explored the bushtucker gardens and nature play area, before having lunch there.  They then arrived at Parliament House where they had afternoon tea and attended the awards ceremony.  They really enjoyed the experience and met Sharon O'Neil and Minister Collier, telling them all about the project.  What an innovative project it is and well aligned with our Kitchen Garden project!  🙂
Written, photos and posted by D. Veary