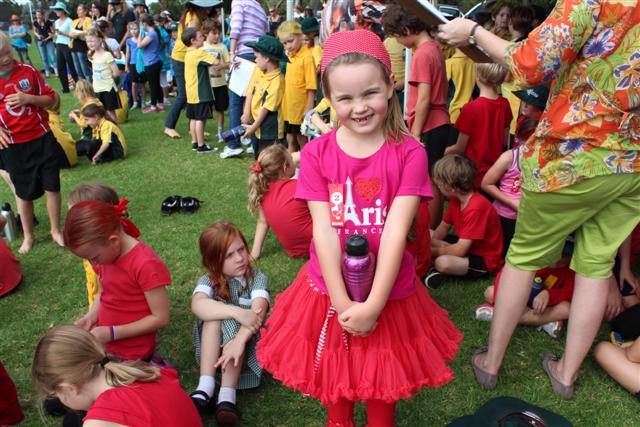 The weather was fabulous on the last day of Term One for our Junior Faction Sports Carnival. Parents gathered on the oval to cheer in our competitors as they paraded up to their faction marquees, dressed in bright faction colours and full of energy.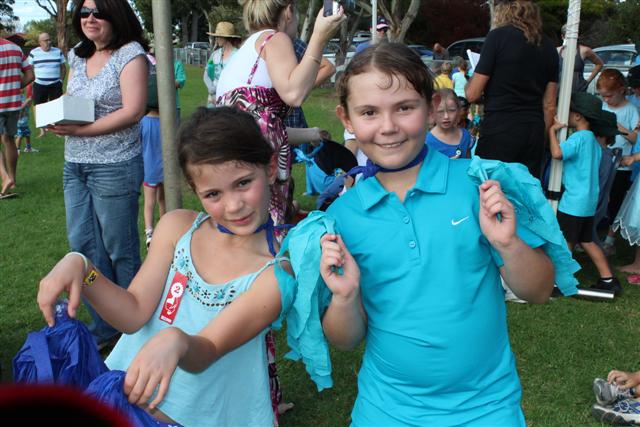 With a revised format and some alterations to events the carnival appeared to prove very popular, with quite possibly the largest crowd ever attending the event.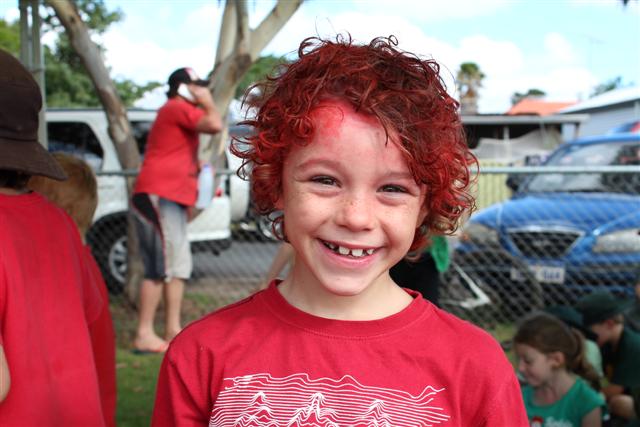 Students participated in running races, as well as obstacle course team relays, egg and spoon relays, sack race relays, and two new events, being tunnel ball and a championship relay.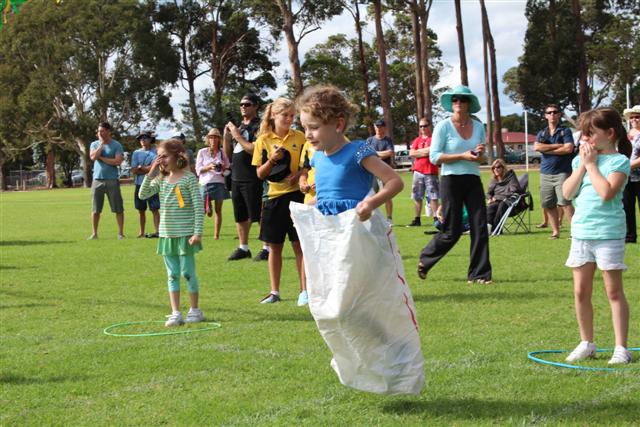 The end of competition saw Forest faction like its senior counterpart, proving too strong (384 points) for the other factions, easing into first place from Ocean (331 points), Earth (235 points) and Sun (218 points) respectively.
Co-organiser of the carnival, Mandy Sinclair, said
I am really pleased with the students' performances and I feel that the new format of the carnival was very successful.
Well done to all our competitors and all the parents who helped set up and pull down the marquees for the day.
Written by Gary Gibbon; Photos and posted by D. Veary