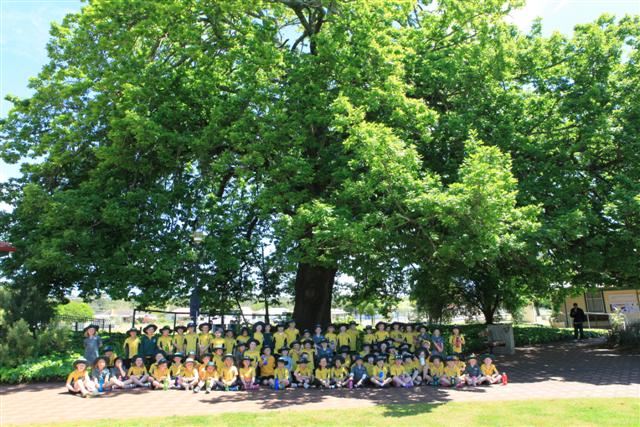 With the sun deciding to shine, we were finally able to close Term 3's Seed inquiry topic with an excursion to Donnybrook.  We had learned about the life cycle of a seed, investigated seed dispersal and much more, in order to answer our BIG question "Why do seeds have different characteristics".
After all of our hard work it was time to celebrate!! And what a glorious day it was!  A big thank you Nickole, Lisa, Pauline and our lovely Mums for helping make the day a success.  We were amazed at the size of the big oak tree that was planted in 1890 by the early settlers of Donnybrook.
We ended the day with some fun in the sun at the Donnybrook Apple Park with a sausage sizzle and an icypole.
Enjoy this slideshow of the day:-) [Remember with Smilebox, when it has loaded you can click on the fullscreen icon (bottom left) to see it better.  Click escape to leave at the end.]
Photos by Jodi Daly; Written by Tam; ;Posted by D. Veary