It was a case of "Whoah! Who let the dogs out!" as we filed into the undercover area for our first senior assembly this year. Ms Helen had hinted that there would be an instrumentalist performing as we walked in, but this was a huge surprise!
No sweet serenade of a violin. No gentle strumming of a guitar. No. This was full on! The air was alive, pulsing with energy and the ground we sat on vibrated in harmony with the strings of Lui's electric guitar!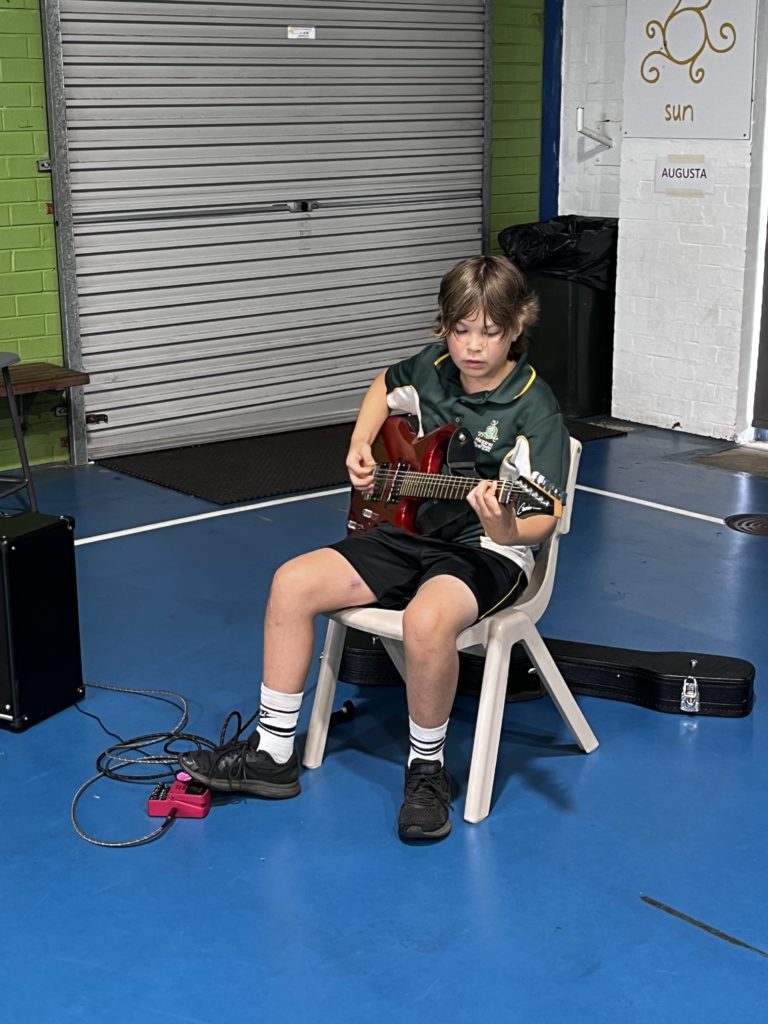 Lui has been playing the electric guitar for the past three-and-a-half years, participating in the Instrumental Music program and playing his guitar in the school band, " Deli Crackers", coached by Graeme Smales.
I asked what he liked about the electric guitar and he said:
It relaxes me. I like it because it has good sounds and cool effects. It's also much easier to learn because the strings are closer. I like the distortion effect, which I used for the songs I played at assembly: "Paranoid" by Black Sabbath and "Tomorrow" by Silver Chair.
And then we had Milo L (in year 4) drumming Tomorrow (Silverchair) and Black is Back ( AC/DC) at the Senior Assembly. What a star! Milo had the upper school mesmerised!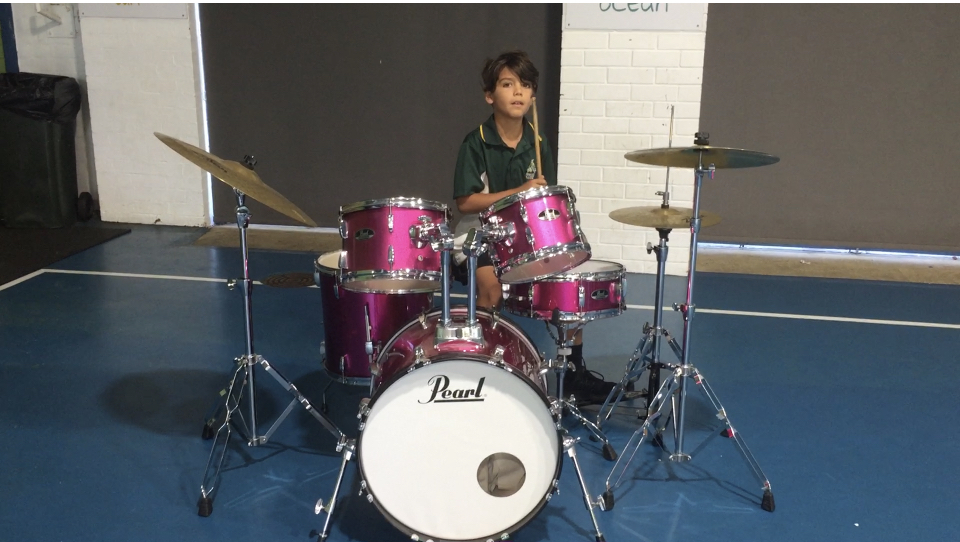 Written by D Veary; video clip Mrs Veary Photos and posted by D. Veary