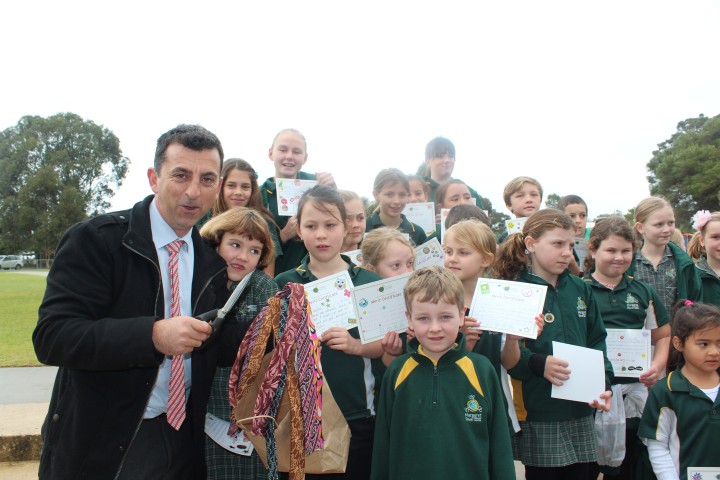 Mr K. is used to running assemblies at the school, but last Wednesday at his final assembly before leaving and transferring to Vasse Primary School, he found himself to be the special guest of honour.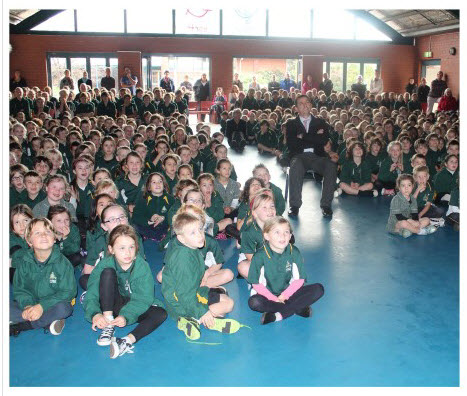 Specially seated amidst a throng of student well- wishers, the very popular principal sat back and was able to appreciate a movie produced by Deputy Principal Campbell Madden in which many of the school's 850 students bid Mr "K" a fond farewell and wished him all the best in their own inimitable fashions.
In a final address to the gathered staff, students and large body of parents, Mr Kerimofski thanked the whole school staff and school community for its friendship, help and support over the past six years he has spent at the school.
At the end of the assembly Mr Madden led the audience in a rousing "Three Cheers for Mr K".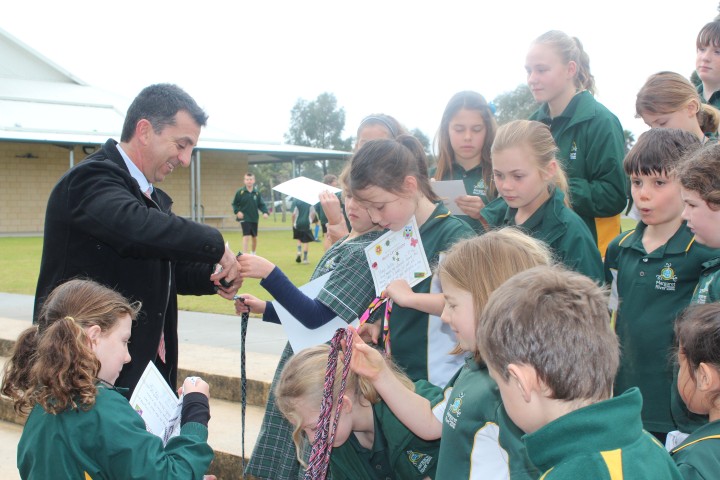 As a final parting gesture Mr K distributed cuttings of his highly sought after "special school tie" collection to merit certificate winners of the day, before leaving for his last duty representing the school where he and Mark Harrison presented MRPS inquiry learning at an education conference in Adelaide.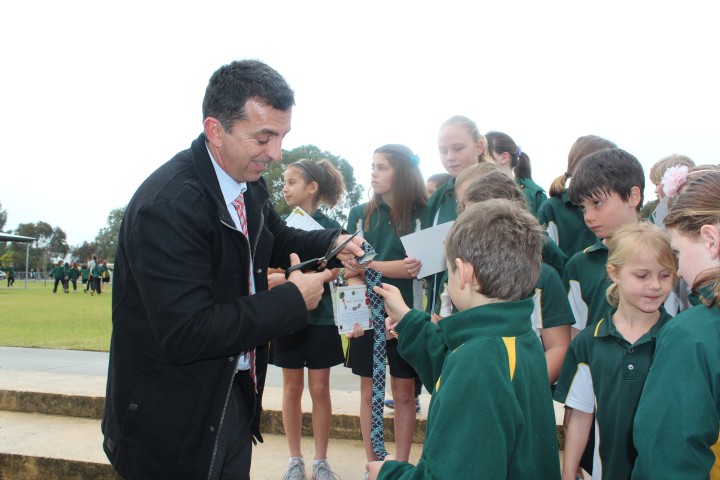 Mr Craig Mainard, deputy principal will be acting school principal until a new principal is selected by the school board.
This is the video clip of students saying farewell.

 Video clip by Mr Madden; Written by Gary Gibbon; Photos and posted by D. Veary