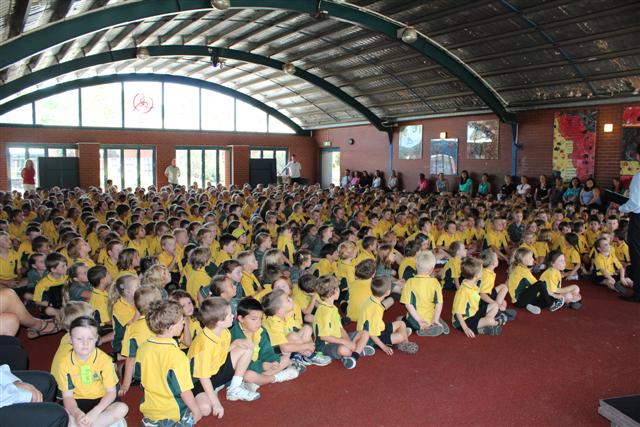 Students looked bright and beautiful in their lovely new uniforms at our first assembly for the new school year, as Mr K. welcomed everybody back!
Parents are invited to visit their child's classroom to meet the teacher and find out about programs run in his or her classroom at the following times on Thursday 14th February.
Times are as follows:
3.30-4.00 PP's
4.00-4.30 Yrs1-3
4.30-5.00 Yrs 6-7
5.00-5.30 Yr 4-5
We look forward to meeting all parents on Thursday 14th February.
Written, photos and posted by D. Veary