"Go! Push harder! Wave!" Trying to do it all at once, the Year 6 Go-kart teams paraded in a circuit of the course to appreciative applause from students and parents who'd all come to witness the racing and cheer on siblings.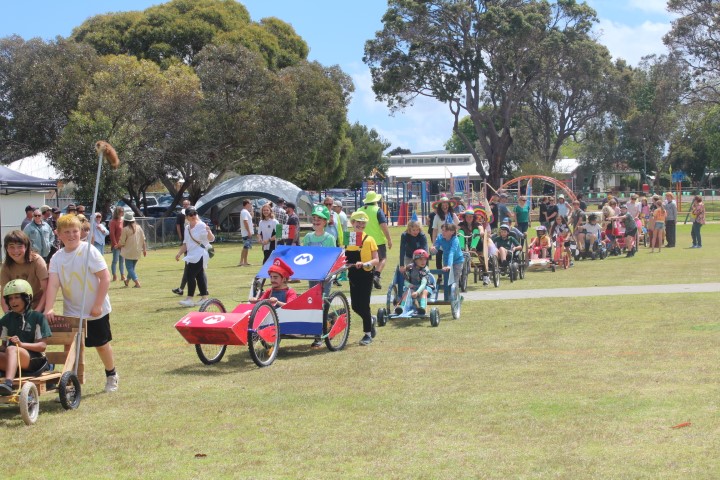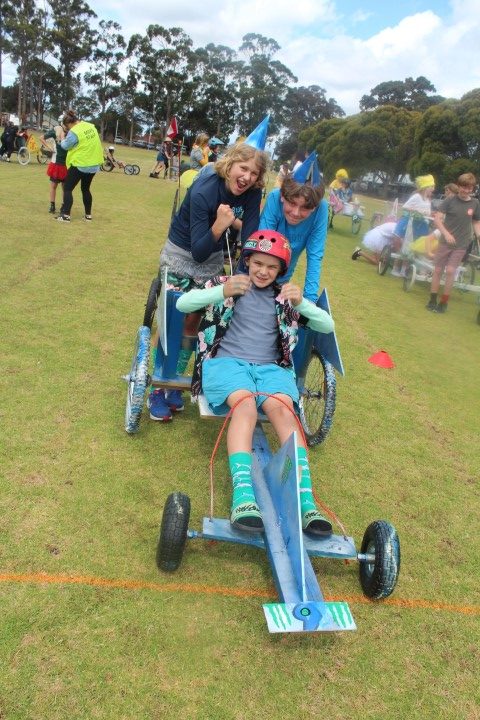 In a whirl of colour and blur of running legs, the heats began with the first few go-karts rolling their way down the grassy track towards the finish line. At first the go-karts sped along, guided by the driver but powered by two team mates running and pushing at full speed. At the half-way mark the drivers were on their own, coasting along using momentum and sheer will-power to cross that line first…or at all! as the grass sucked the speed from their wheels.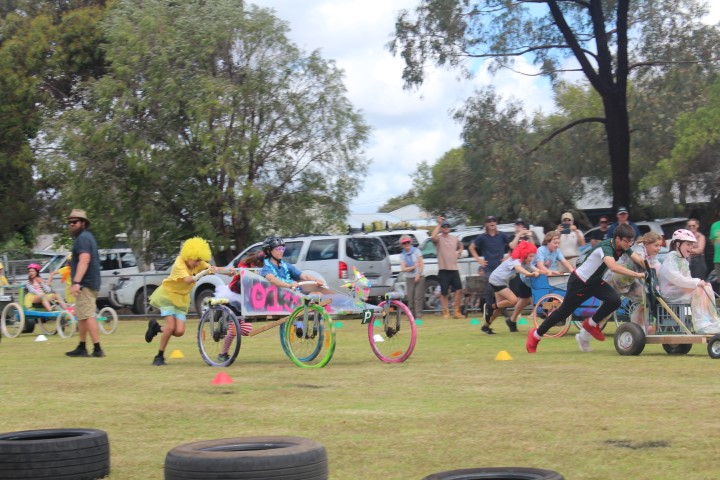 But, I don't think winning was the most important aim of the day – it's the collaboration, the amazing creations, the sheer fun of the event, and the hard work of parents with their power tools working alongside their kids, that make this day so memorable! From early morning, despite rain showers the green of the oval disappeared beneath the wheels of utes as teams set up their workspaces. This is the culmination of their planning and the highlight of camp week for our Year 6 students.
Testament to the community nature of this event, the rest of the school come out after lunch to watch them race and to celebrate this wonderful combination of creativity, fun and physical endurance which is our annual Go-kart Day!
Enjoy this video of the parade and racing.
Photos, video clip, written and posted by D. Veary