In preparation for our school's participation in the Jump Rope for Heart challenge, students from Our Lady of the Cape visited our school to demonstrate their skipping skills.  They were incredible and their co-ordination and teamwork was obvious in their routines. They then worked with our students to develop their skipping skills and routines.
Students put what they'd learned into action on Monday 27th August when they made skipping ropes hum and burn at our official Jump Rope for Heart Challenge. This program, co-ordinated by the Heart Foundation, is another way in which our school encourages students to pursue an active and healthy lifestyle, as students learn about keepijng fit and healthy in a fun and challenging way. Skipping improves your strength and confidence in physical activities and builds healthy bones and muscles.
Students donated $2 to participate, which the Heart Foundation puts towards research to help fight against heart disease and strokes.  Mr. Madden co-ordinated the challenge and students raised $312.00!  What a great way to have fun while awareness and funds for a good cause. 😆
Click on HEART FOUNDATION  or the image below to read more about your heart and tips on how to live a healthy and active lifestyle.  They've got nutrition facts and meal plans etc.etc
.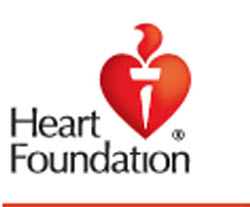 Enjoy this smilebox collage with thanks to the following Year 5 students who took photos with the Music Room i-pads: Georgia J, Leilani R, Riely S. and Taj T.  Great work! 🙂   [Remember that you can hover your cursor over pictures and click to zoom in on individual photos in Smilebox.]
Written and posted by D. Veary; Photos by Georgia J, Leilani R, Riely S. and Taj T.