Geoff, Tobias, JT and Coops from the Western Force Development Team visited the school last Thursday and held clinics for 10 lucky classes on the school oval. The Western Force is the WA-based rugby union team which plays in the Super 15's competition involving 15 teams from South Africa, New Zealand and Australia.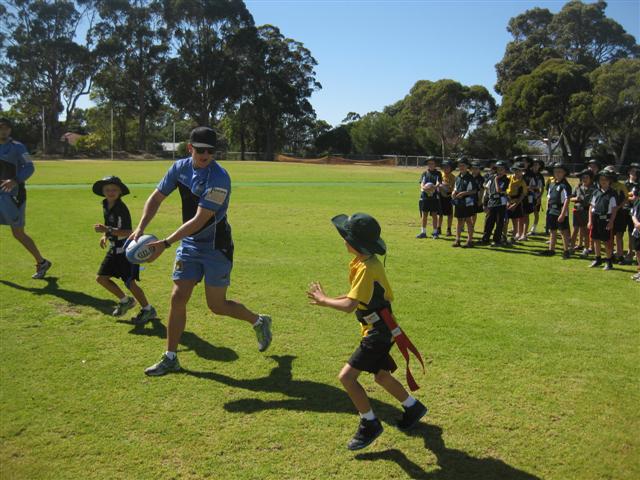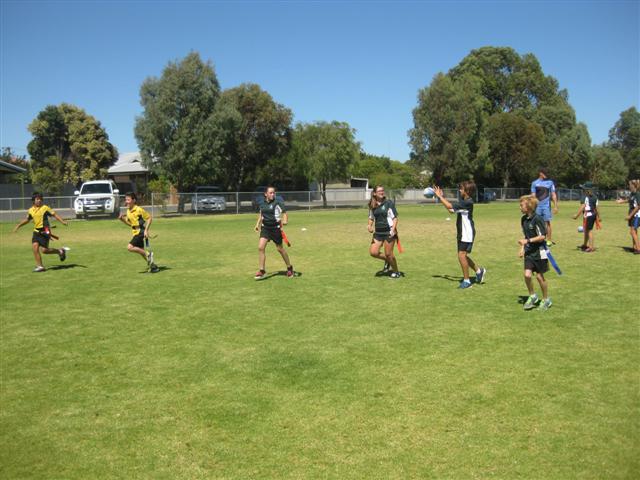 Students from various classes between Years 4 to 7 practised skills which allowed them to play in a Walla Tag Rugby carnival organised by the Force at Gloucester Park on Friday.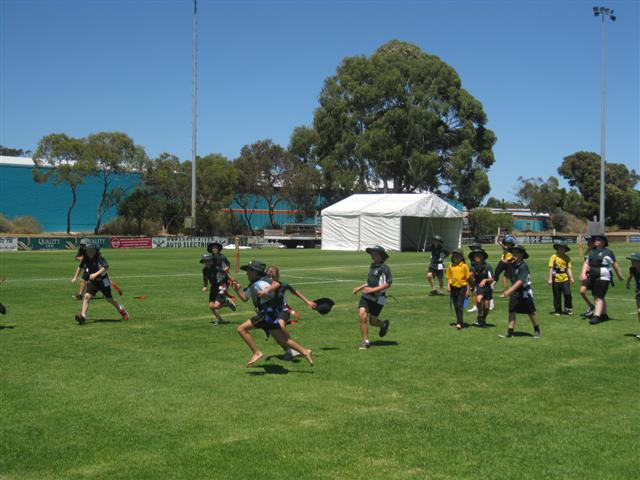 The school fielded some 30 teams at Gloucester Park and despite some at times warm weather, everyone appeared to have a good time and many spectacular running tries were scored.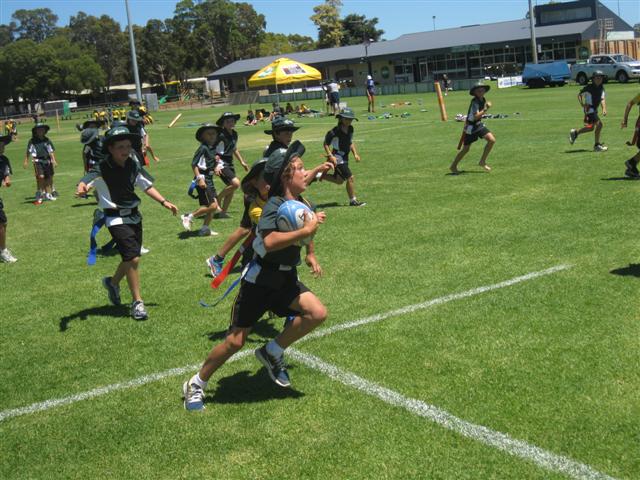 The Western Force was very pleased with the positive response to their clinics and carnival and noted an improvement in skills and knowledge over the past year. They look forward to returning to MRPS in the future.
Written and photos by Gary Gibbon; Posted by D. Veary