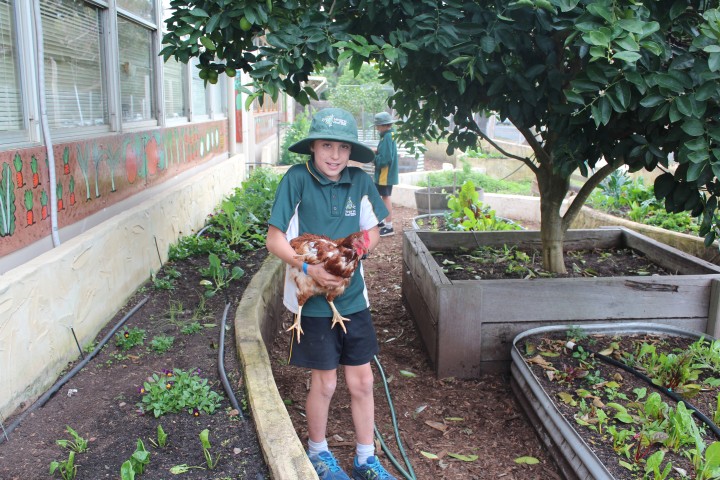 Today in Garden, T4 were given different jobs.  The chook collectors were Jessica C, Mel giane D and Ebony B.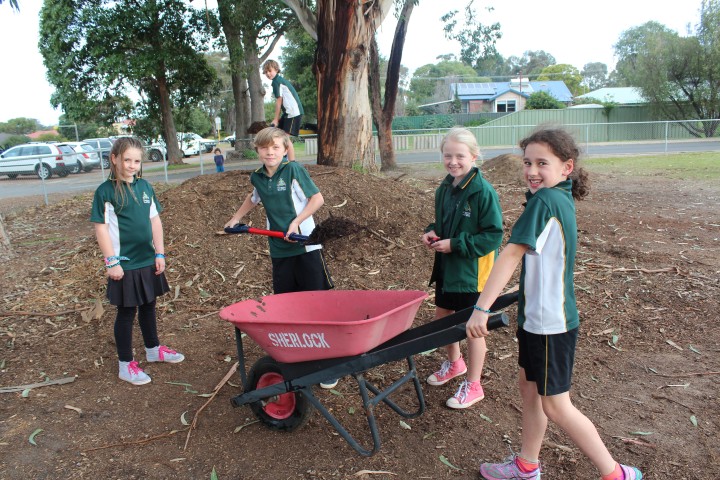 We did mulch spreading which meant going down to the mulch pile and collecting the mulch.  The mulch was wet and smelt like eucalyptus oil.  It was rough on our hands.  Luckily we used gloves.  The mulch was dirty so we used big heavy metal shovels and threw it into a wheelbarrow.  When we lifted the mulch we saw slaters, slugs and worms wriggling and borrowing underneath.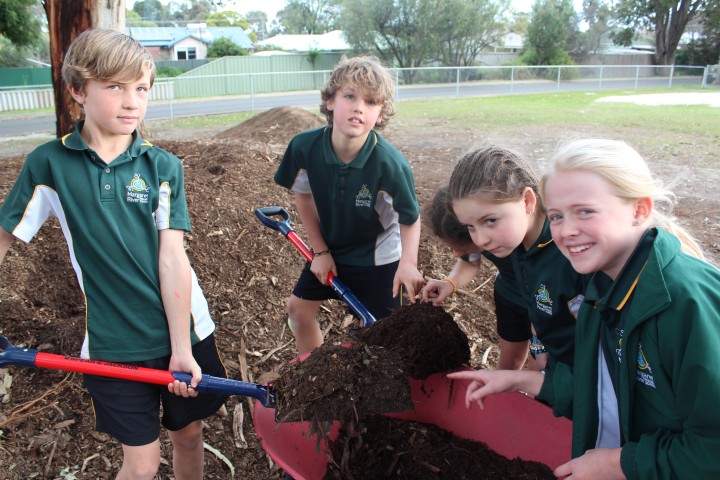 We also harvested scrumptious snowpeas to cook in the kitchen.  We fed the lemon tree.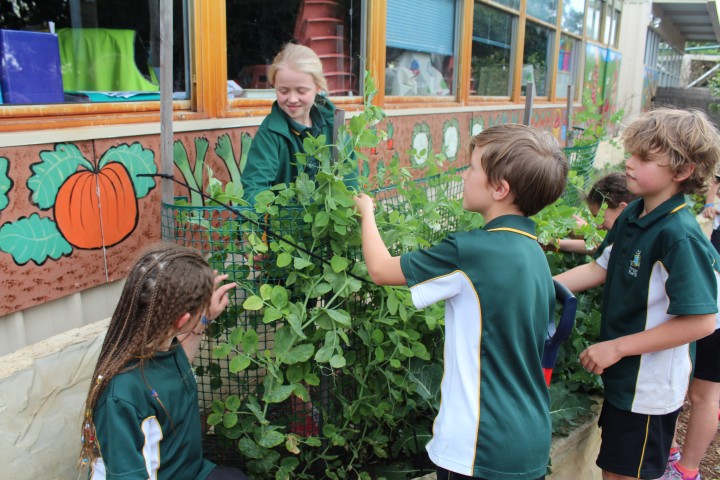 Everyone was sooooo excited to be back in the garden after the long holidays.  Ange told us that getting our hands dirty is the best fun and to try everything.
We cannot wait until next time to check out the cauliflower seedlings.
Written by Meg; Photos and posted by D. Veary