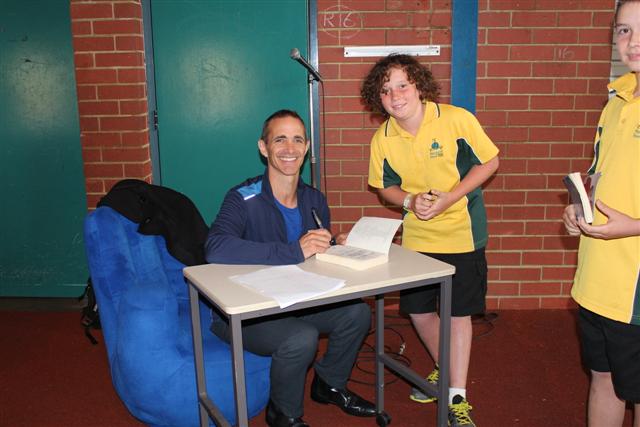 As part of the Behind the Label children's literature sessions, popular children's author Andy Griffiths visited Margaret River Primary School last week to read extracts from his books and discuss the writing process with students and staff.
Andy who is best known for his "Bad" and "Just " series delighted his audience with his humorous anecdotes and explanations as to how he develops humour in his stories.
In a workshop session where he emphasised the importance of building twists and the unexpected into their writing, Andy led the assembled school group into drafting a short story involving an escaped baby from a cot, dinosaurs and traffic.
After his presentation Andy stayed to sign copies of his books for enthusiastic audience members.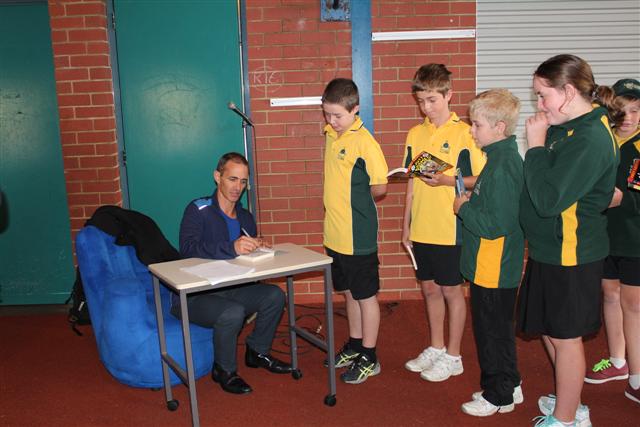 Coordinator of the event school deputy principal Campbell Madden said he was extremely pleased with the response to Andy's visit and felt that it highlighted to students some of the great strengths of reading and writing. He also said that after Andy's Friday presentation at the Cultural Centre, he and three students had been interviewed by ABC local radio host Ron Tait about the literature session.
Written by Gary Gibbon; Photos and posted by D. Veary